Here is an update on my previous article on how to make money online that I shared some times back. Meanwhile, the processing of making money with ClipClap is till real and free, as over 14million of people are making money from it. But before I start to show the way to make free data of up to 17GB and airtime. All these can be enjoyed on all major networks, like MTN, Airtel, Glo and others in Nigeria and abroad.
Before I dash into the discussion of enjoying free data and Airtime, I will like to recap on how to earn free US $ and Naira freely.
Many are still making cool Dollars watching funny videos online, and here is my share with you on how to get started and earn money, this money can be withdrawn directly into your account, you can use it for either to buy data or use it for purchase airtime for your recharge.
How to get Free Data and Airtime on All Networks
I received, many complain about the opening of PayPal account as that was the only payment method accepted by ClipClap App. As I explain on what ClipClap is all about, it's a platform that pays you for watching free and funniest videos online. I hope you all remember that PayPal restricted some country for open and receiving payment through them.
However, here comes a simple and an alternative for gaining all your earning that worth up to $10 and above, as you can now either use it to recharge directly on to your network lines or after recharging use the amount to get free data of your choice.
Here below are best and free data bundles to enjoy your freely earn money with, however, before then if you are yet to get the ClipClap Free App, then do that below and start to enjoy free data and plenty airtime for your delight.
The Cheap and Free Data Plan to go for with your Earning on ClipClap App
As I promised above, here is the recap of the cheapest, affordable and Free Data on Glo for everyday purpose. These are not new but the best one people use with prove from our site readers.
To get the best of Glo, you need to buy a new SIM, as existing Glo customers get lesser data bonus, meaning to maximized the Glo bonus benefit you must get a new line.
Cheapest Glo Data Plan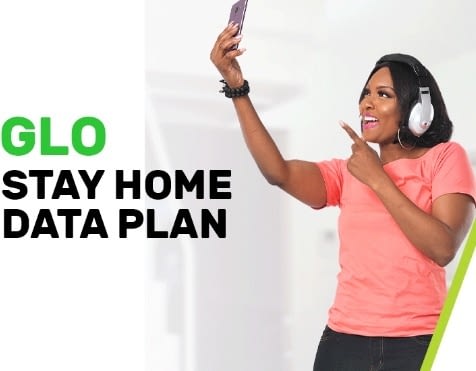 Airtel 7GB offer & How to get Airtel 8x bonuses
Glo just introduced a data plan known as Sunday Data or Glo Weekend Data Plan. The plan is not absolutely free data package but an offer of 1.25GB for just N200.
This is first of its kind from Grandmaster of Data in the country. Glo once introduced Glo Slaph that offer up to 2GB for just N300. And that is the cheapest Glo data plan so far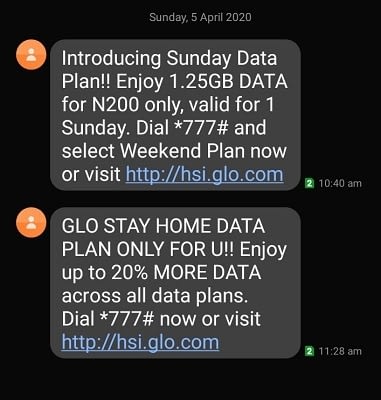 How to enjoy this Glo Weekend Data Plan & 20% More Data
Dial *777* and select your prefered plan, be it daily, weekly, Monthly and much more from the stable of Glo
Meanwhile for the Weekend Plan dial *777# and select Weekend Plan
Another from Glo is the Glo Special offer is a special data plan, made for all youths and most especially students at all higher school of learning.
This Data plan is known as Campus Booster but was just reviewed, as a change was made on all other Glo Data Plans.
6 way to save mobile data usage on phones | No App needed
The Glo Special Offer comes in two versions I will first work you through, on how to activate the Night plan that gives data plan for as low as N25.
Glo Night Data Plan (Not Free Data plan)
250MB
N25 / 12am to 5am
1day validity
500MB
N50 / 12am to 5am
1day validity
1GB
N100 / 12am to 5am
5 days validity
The Glo Night Data Plan, the volume can only be consumed between 12 AM and 5 AM. Read more on Glo Special Offer here.
The Glo 17GB for 30days
Do you know you can browse for just N50 in a day and N100 to obtain up to 160MB of data in the new Glo Data Packs?. As Glo 17GB is now available for grab for big data users.
Furthermore, You can also get 1.8GB of data for 14days validity period at low price N500MB for N200 is now surfacing in the Glo Data Packs that was newly introduced for 2days validation.
Glo Data Packs with Free Data for Night Browsing Bonuses
Glo as done it again with bountiful and eye-catching data plans for budgeted prices.
Upload, Download, Stream and Chat for longer. This comes with bonus for Night Browsing.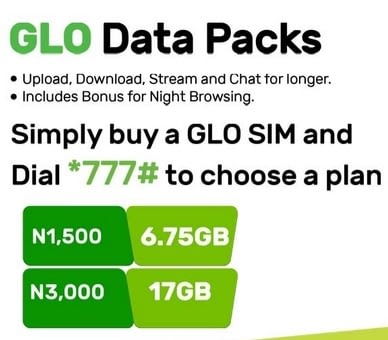 27MB
N50/1 day

45MB for New Customers
90MB
N100/1 day

160MB for New Customers
1GB,

800MB + 200MB Night
N500/14 days
1.8 GB (1.6GB + 200 MB Night) for New Customers
340MB

500MB (400MB + 100MB) Night
N200/2 days
500MB (400MB +100MB) for New Customers
For the monthly data plan, you get to choose from almost 12 packages which include the Glo 17GB data plan, meanwhile, they all based on your pocket and data usage. Study shows that the higher data plan you go for, the better your user experience.
As I clearly started earlier, to get the best of these data plan
Buy new Glo SIM card
Upgrade your smartphone or browsing device to 4G enable See the 4G Smartphones and Device that uses 4G Network here.
Glo 1GB data for N100 with 5days validity

Just like the other Glo data plan. The new Glo 1GB for N100 can be used from the hours of 12 AM – 5 AM and the good news is that it doesn't expire that day, as the validity period is 5days. This is what other telecoms are not given.
How to Activate Glo 1GB for N100

Dial *777# and follow the prompt to Night and weekend plan.

Note: even if you have an active subscription, it won't be touch once the plan is activated. Validity for this plan is 5 days usable from 12 am to 5 am.
Do you want more free data and Airtime, then Glo Super Value will be okay for, as you enjoy free 2.5gb data + N7950 to browse/call.
The Special Data Plan of Airtel 1GB for N200
This plan has been on for years now, but many people do not know, including myself not until I got a message that I should enjoy this free data plan of by Airtel themselve:
N100 for 200MB of data for 1day
N200 for 1GB data for 7 days
Airtel 2GB data for N500 with 14days validity period
4GB data for just N1000 and comes with 30 days validity period and
6GB for N1500 for 7days usage period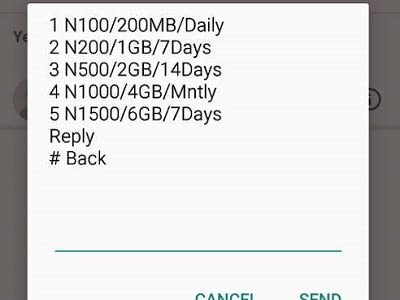 How to Activate Airtel 1GB for N200
You can activate by checking your eligibility on Airtel 1GB for N200, 4GB for N1000, 2GB data for N500. The activation code for Airtel 1GB for N200 is *141*241#. As I said the data plan is a special one, so you may not be eligible, but I know 99% of Airtel SIM's will be eligible.
How to Check your data balance of Airtel 1GB for N200
To check your Airtel 1GB for N200 dial *140# or check the Airtel 1GB for N200 data balance by dailling *223#.
Note, You will get a prompt response saying you are not eligible if your sim aren't eligible for the offer.
My kind advises to you is to dial the code *141*241# for you know your status of been eligible or not before making a step on buying airtime.
I believe this will help solve someone problem out there. Enjoy the Airtel 1GB for N200 while it last!
Airtel Night Data Plan for just N25 & See how to get 1.5GB
Away from the Airtel 1GB for N200, As I initially said in the second paragraph above, this particular article is a compilation of Airtel browsing tips. And I called this One-Stop Page for all people searching for cheap and free ways to browse on their Airtel Lines.
Airtel Night Data Plan is a bi-product of Airtel Smarttrybe. The package that offers 250MB data bundle from 12 AM to 5 AM for all Airtel Users.
SmartTRYBE is specially designed to keep you connected with everything that's up with your Trybe!
Activate Airtel Night Plan for N25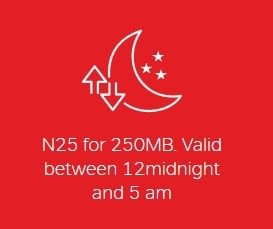 To benefit from the Airtel Night Data Plan, you need to migrate to SmartTRYBE by dialling *312#. Meanwhile, the Airtel Night Data Plan can only be purchased once a night.
How To Subscribe For Airtel Night Data Plan of 500MB & 1.5GB Night
Dial *312#, a menu will pop up
Then reply 3 to get the Trybe offers.
Now, Press 1 to subscribe for the N25-500MB.
Then Press 2 to subscribe for the N200-1500MB.
You can read more on Airtel Night Plan from this page right now. Check it Out
How to Activate Airtel Free Data of 3GB for all Users (for streaming Video-On-Demand) Premium TV
A very pleasant time to all Airtel users, as you can now enjoy Airtel Free data of 3GB. The plan was part of the bonus that comes along with the Airtel TV App.
Airtel TV free data offers you unlimited access to the best video-on-demand (VOD) content from around the world. Watch and stream thousands of popular movies, TV series, documentaries, sports events, skits, kids, music videos, gospel music and more from Nollywood, Bollywood, Zollywood and Hollywood (coming soon).
Also Read: All the Free Airtel Data here Now
On this free data by Airtel Tv. you also get to watch popular TV channels such as Al Jazeera, Bloomberg Television, Trace (Urban, Africa, Mziki, Tropical, Gospel and Sports Stars), Gametoon, Fashion Box, Bollywood, Nautical, God TV, and Inspiration TV among others.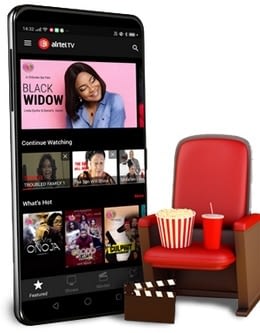 How to Activate Airtel Free Data of 3GB courtesy of Airtel TV App
Download the Airtel TV app from Google Play Store or Apple store and install it.
Launch the app and click "Register"
Enter your Registered Airtel Phone number and Email address and click "continue"
Enter the 4 digit OTP received on your device then confirm.
Continue to read the full details and what else to do to enjoy the Free 3GB Airtel 7days validity from the link here now.
Activation Code for Airtel Free 1GB Data
Still on the compilation of Airtel browsing tips, here comes the popular Airtel Free 1GB Data. Just like the MTN App free bonus of 2GB, Airtel Nigeria is offering FREE 1GB data through their Application MyAirtel to her esteem subscribers.
With the My Airtel App, you can;
✓ Recharge your mobile phone
✓ Top-up Airtime and data bundle
✓ Self Care service and much more.
How to Get Free Data of 1GB Via My Airtel App
All you need to do in other to get free data is to download the Android App of Airtel Google Play Store link.
Install and Launch the App, make sure your Airtel sim is on your phone before launching the app
Register your Airtel number on the app, an OTP will be sent to your line and confirmed automatically
After that you will receive an SMS notification, that reads that you have received an Airtel app bonus data as shown on the screenshot below.
Then, you can dial *140# to see your free 1024MB of data!
To accumulate more data from the Airtel Free 1GB data, check it all here now
How to Get Airtel Free 4G Data
The Airtel Free 4GB data come as an incentive for upgrading or buying new Airtel SIM's to 4G LTE. Firstly, you need to set your phone network setting to 4G if you want to use the Free 4gb data bonus that lasts for just 7days and it works on any 4G devices.
Meanwhile, you can also use your old Airtel SIM to get those bonus of up to 10gb data. Read this piece or buy new 4G LTE SIM to enjoy free data read this on how to activate and more.
To get all the list of 4G LTE device that works for all networks in Nigeria see them all here.
Airtel Binge Plan gives 1GB & 2GB data for as low as N350
Lastly on the browsing tips on Airtel, here comes Airtel Binge Plan a special data plan that gives 1GB for N350 and 2GB data for N500.
The plan is fair for downloading, even though its not really much, but at least its still okay for quick use.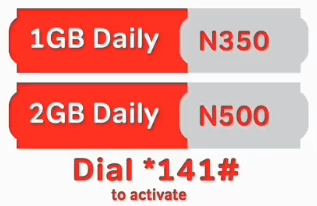 Advantages of Airtel Binge Data Plan.
Fast for downloading as it is otherwise known as the "download plan".
Affordable for purchase
Instant use purposes.
Speed and data quality
How to Activate Airtel Binge
Simply Dial *141#
Choose option 3
And select any from the Binge plans available.
You can also use this direct code *141*504# to activate 2GB for N500.
Ensure you have up to 500 worth of airtime before you activate
Note:
The validity period is the same as the 1GB of N350, this new 2GB for N500 is also valid for just 24hrs.
The Airtel Binge Plan was said to be okay, but with this new Airtel 1GB for N200. I think you need to check your mind.
More on Airtel Recharge like 8x times Bonuses, 17,000 bonus and Much More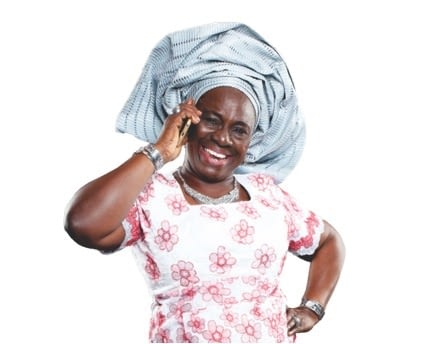 Are you still not satisfied finding what you need on Airtel on this page, no problem I got you covered. Check here to see more on Airtel and other network browsing tips
I will also be sharing a link with you, on various promotional offer by Airtel, as this page will only be dedicated for browsing gist and tips. Check more on other fabulous on Airtel here now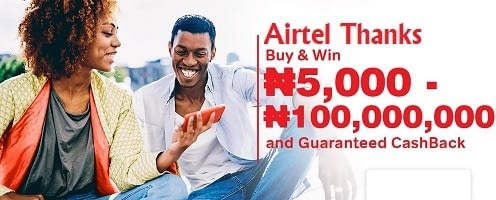 What do you think of this Airtel 1GB for N200 against all other plans shared here on this post.
Let me know your view after subscribing to the Airtel 1GB for N200 and 4G for N1000 with 30days validity.
How to Activate Free MTN Data up 50GB on New and Old SIM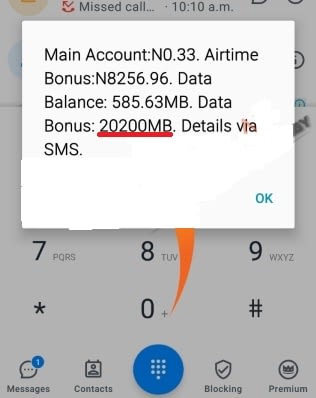 This is not a cheat but a few tweak that you can use to get up to 50GB Free MTN Data, depending on how greedy you are and it is absolutely for free through My MTNApp. All you need to do is to download My MTN App from PlayStore or Apple Store and then follow the instructions below.
I will like to assure you here that this work for all device, and you can use the data for downloading, streaming, and surfing of the internet and what have you, at no cost.
The process includes four things, these are
Getting two MTN sim card (both of the SIMs can be old or new)
Download the app called MyMTN App from Google Play Store (only if you are yet to install it)
A good internet connection and
Your patient and focus are highly needed.
In the last part of getting free MTN data of up to 50GB follow this simple steps on this link now
I wish to get good testimony in the comment section below
How to Refer a Friend, while both of you get MTN Data Referral for free
You can refer a friend by dialling *131*1*Referred Phone number# on your phone or by sending REF(space)Referred Phone number(space)1 via SMS to 131.
You can only refer ten (10) phone numbers in a day. Meaning every other day, you can still refer 10 MTN phone numbers.
Note
You will get 10% bonus of only the first data bundle purchased by each referred friends, while they will enjoy an additional 50% bonus of the same data bundle they activated.
And both the 10% that you get as a referral as well as the 50% new customers get will be valid for 24 hours.
How do I check the referral bonus balance?
You will be able to check your bonus data balance via the following channels:
SMS: Texting 2 to 131
MyMTNApp
How to enjoy 100% Data Bonus (MTN Double Data)
I want to remind you that you can enjoy MTN double data, if you buy the new MTN SIM card. And these bonuses include 100% bonus for 3 months starting from the day of the upgrade.
Also, get 25% bonus on all data bundles purchased from month 4 to month 6 after upgrading to 4G. Newly activated and existing 4G customers will enjoy only 25% bonus for 6 months.
To get MTN Double Data, you need to subscribe for data bundles between N500 to N5000 data bundles from month 1 to month 3 after upgrading SIM to 4G.
To put all this straight, the 10GB is only for old sim that need to be upgrade to 4G.
Many people also receive a message from MTN, like this
"Y'ello, you only need a VALID ID to change your SIM to 4G. Go to any MTN store to upgrade and get FREE 10GB. Offer last till 30th June 2020."Latest Posts