Every MTN user is now born to use Free MTN Data be old SIM while the new users get a much better chance of Free MTN Data. Please follow up with me on the 3 compiled ways of getting data for free on MTN.
I know you are not on this page by accident, and for Airtel users, I will share a link with you where you can read more on how to get free Airtel Data of 4GB for free. Check that out here
3 Ways to get Free MTN Data for all
As I carefully used the word above, this is not a new browsing tip from me, but a compilation of the best three (3) ways of getting free MTN Data.
No 1. On MTN Free Data
With an upgrade to MTN 4G LTE you get Free 10GB on MTN 4G and much more bonuses for about 6months. Hope you are still enjoying Airtel free 4GB, if not find that out here.
Almost every network in the country are working on rolling out the 4G network, Meanwhile, in a bid to give you an even better experience, MTN has gone further to launch 4G+ which essentially doubles the speed of 4G.
With 4G+, MTN has the capability of delivering speeds of up to 200 Mbps. This will translate to even much faster downloads, a better streaming experience, and even clearer video calls on MTN's 4G network.
Before moving further in the post, you are also going to get another tip on how to get a 100% bonus on your MTN SIM
Getting Free 10GB on MTN 4G LTE
The offer is open to both old and new MTN users. Just upgrade your SIMs to 4G/LTE or buy a new SIM, activated
Important announcement: I am sorry for diverting your attention but I think this is necessary to share with you as a bonus for visiting my site. For you to know how important this is, I shared this piece of tips on only 10 highly viewed posts on my site and thank God for visiting one of them today. See detail of the secrets I wish to share at the end of this post below.
Benefits of your upgrade to 4G on the MTN
Free 10GB upon upgrade to 4G SIM
100% bonus on every N500 to N5000 data bundles purchased from month 1 to month 3 after upgrading SIM to 4G.
25% bonus on all data bundles purchased from month 4 to month 6 after upgrading to 4G. Newly activated and existing 4G customers will enjoy only a 25% bonus for 6 months.
How to check if your SIM card is 4G/LTE enabled
To check if your SIM card is 4G enabled, simply send '4G' to 131 via SMS
To check your bonus of Free 10GB on MTN 4G
Simply send 2 to 131 via SMS or dial *131*4# on your phone.
The free 10GB on MTN 4G will be valid for 7 days from the day of upgrade while the validity of the 100% and 25% bonus will be the same with the data bundle you activated.
How to enjoy 100% Data Bonus (MTN Double Data)
I want to remind you that you can enjoy MTN double data if you buy the new MTN SIM card. And these bonuses include a 100% bonus for 3 months starting from the day of the upgrade.
Also, get a 25% bonus on all data bundles purchased from month 4 to month 6 after upgrading to 4G. Newly activated and existing 4G customers will enjoy only a 25% bonus for 6 months.
To get MTN Double Data, you need to subscribe for data bundles between N500 to N5000 data bundles from month 1 to month 3 after upgrading SIM to 4G.
To put all this straight, the 10GB is only for old sims that need to be upgraded to 4G.
Many people also receive a message from MTN, like this
"Y'ello, you only need a VALID ID to change your SIM to 4G. Go to any MTN store to upgrade and get FREE 10GB. Offer last till 30th June 2020."Latest Posts
Popular Post: Airtel Free 1GB Data to All Airtel Users (See How to Activate it)
Better days ahead is what to be expected as many of our network in Nigeria are given out various incentive packages like this Airtel Free 1GB Data for their customers.
Just like the MTN App free bonus of 2GB, Airtel Nigeria is offering FREE 1GB data through their Application MyAirtel to her esteem subscribers.
Airtel has just updated its mobile self-care service app and is rewarding subscribers that download, install and activate their mobile phone number on the app,
See the full details of How to Get Free 1GB Data Via My Airtel App
Read the full Step by Steps of Making Money Watching Funny Videos here Now
Latest Browsing Tips
No 2, Getting Free MTN Data through Data Referral
This part is two-in-one, as I will be sharing with you how to enjoy MTN Data Referral promotional and how to get 1GB data for N200.
MTN Data Referral is a promotional programme that allows you to send invites to your friends who have not used data on their lines within 30-365 days to buy any MTN data bundle.
After referring another customer you will enjoy a 10% bonus on the bundle activated by the referred customer. While the referred customer will enjoy 50% of the data bundle she/he purchased.
How it works, The MTN Data Referral
Refer any MTN customers that you know or identify subscribers who have not performed an internet activity on their lines with 30 to 365 days.
How to Refer a Friend, while both of you get MTN Data Referral for free
You can refer a friend by dialling *131*1*Referred Phone number# on your phone or by sending REF(space)Referred Phone number(space)1 via SMS to 131.
You can only refer to ten (10) phone numbers in a day. Meaning every other day, you can still refer to 10 MTN phone numbers.
Note
You will get a 10% bonus on only the first data bundle purchased by each referred friend, while they will enjoy an additional 50% bonus on the same data bundle they activated.
And both the 10% that you get as a referral as well as the 50% new customers get will be valid for 24 hours.
How do I check the referral bonus balance?
You will be able to check your bonus data balance via the following channels:
SMS: Texting 2 to 131
MyMTNApp
The MTN 4GB, 1GB for as low as N200
The second part is not absolutely free but cheap data that catches people attention.
Do you know that most benefit of smartphones nowadays especially the much-discussed 4G camera Smartphones, was not used purposely for calling alone but for surfing the internet?
The good news here is a cheap MTN data plan for all eligible MTN customers.
Cheap MTN Data Plan Eligibility
The data plan according to findings does not work for all but, only for selected MTN SIM's. The findings also show that this MTN data plan mostly works on dormant MTN line, that has not been used for more than 30days.
How to activate the Cheap MTN data plan
Let me be clear here that this plan is not a cheat but was based on your eligibility. However, MTN did not specify if it will work on NEW or OLD sim cards only.
Also Read: How to Get Free MTN 4G Mifi for 100BG data plan
To subscribe for MTN 250MB for N100
Dial *131*65# and choose 1 (3days)
To subscribe for MTN 1GB for N200
Dial *131*65# and choose 2 (7days)
How to subscribe for MTN 4GB for N1000
Dial *131*65# and choose 3 (30days)
To check your data bundle balance
Dial *559*4# or dial *131#
How to Activate Free MTN Data up 50GB on New and Old SIM
This is not a cheat but a few tweak that you can use to get up to 50GB of Free MTN Data, depending on how greedy you are and it is absolutely for free through My MTNApp. All you need to do is to download My MTN App from PlayStore or Apple Store and then follow the instructions below.
I will like to assure you here that this work for all device, and you can use the data for downloading, streaming, and surfing the internet and what have you, at no cost.
The process includes four things, these are
Getting two MTN sim card (both of the SIMs can be old or new)
Download the app called MyMTN App from Google Play Store (only if you are yet to install it)
A good internet connection and
Your patient and focus are highly needed.
In the last part of getting free MTN data of up to 50GB follow these simple steps on this link now
I wish to get good testimony in the comment section below
Have Your Heard of KoboBid?
(The New Source of Making Money & Getting Phones for just N100
KoboBid offers various favourite gadgets at unexpected prices. with quality and eye-catching items such as iPhone, the latest Infinix Smartphones, Plasma TV, Games, Cars, Cash, and much more.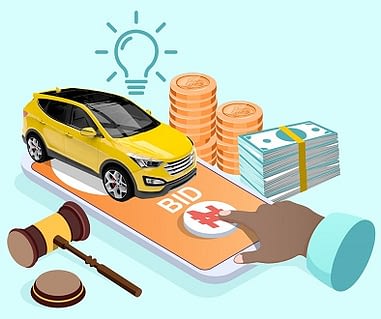 Bidding on products online can be a great way to get a discount you would not find in-store. Think how jealous your friends will be when you tell them you got your Samsung Galaxy S20 for One Thousand Naira (₦1,000) on KoboBid. Be rest assured that you will get the best value for your money.
This is a platform for buying items based on the bidding of auction products.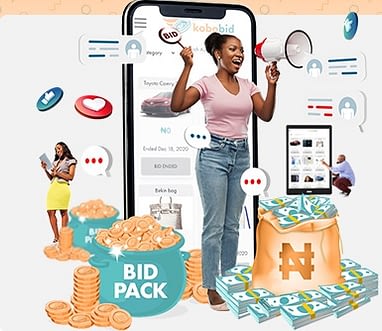 Meanwhile, on the Kobobid auctions, you can earn money as well, see how to start making money on KoboBid here
As I promised I will share with you for making it to this part of the post, a trending App that people now use to make money daily. You might have heard of the SHAREit lite App, it is no more a new App for transferring files, cleaning junk on file, making money for playing games and the likes, But I and my friend just discovered 5 ways to make up to N50,000 with SHAREit lite App see details here