MTN 1GB for N200 & 4GB is a welcome package for returning MTN customers. It comes with various validity days depending on your choice of MTN data plan.
Right before I start, you may find it interesting to read on the Airtel, I mean the Airtel Binge a data plan that gives 1GB and 2GB data for as low as N350. And furthermore the Glo Splash is a data plan that comes with 2GB and 1GB for N300.
Meanwhile, who laugh last laugh best they say, MTN launched the cheap daily plan with 1GB and 2GB for N350 and with longer days validity on the 2GB plan
Important announcement: I am sorry for diverting your attention but I think this is necessary to share with you as a bonus for visiting my site. For you to know how important this is, I shared this piece of tips on only 10 highly viewed posts on my site and thank God for visiting one of them today. See detail of the secrets I wish to share at the end of this post below.
MTN 1GB for N200 & 4GB for 30day
This post is now a new plan and I have written on it on the topic of the Cheap MTN data plan | 4GB, 1GB for as low as N200 | 30 day
However, let me remind you that the data plan above is for welcome back promotion. And to be eligible for this data bundle, see it activation process below.
The findings also show that this MTN data plan mostly works on dormant MTN line, that has not been used for more than 30days.
Recommended news update
It is not more news that on 9mobile, you can get 9X times to recharge bonus to call all networks. Glo tailor this path with Glo Amebo that gives 5X times bonus on every recharge made. As 9mobile just introduce a 1GB data plan for just N200 with a longer days validity period.
How to activate the MTN 1GB for N200 Data plan
To subscribe for MTN 250MB for N100

Dial *131*65# and choose 1 (3days)

To subscribe for MTN 1GB for N200

Dial *131*65# and choose 2 (7days)

While to subscribe for MTN 4GB for N1000:

Dial *131*65# and choose 3 (30days)
Question: Let me know your view on the best 1GB and 2GB data plans from Glo, Airtel, MTN and 9mobile. Do these plans worth to be bought, considering the fact that you can even get up to 6GB for N1500
Please leave your comment in the comment box below. Thanks for your interest in Kinfoarena always.
Have Your Heard of KoboBid?
(The New Source of Making Money & Getting Phones for just N100
KoboBid offers various favourite gadgets at unexpected prices. with quality and eye-catching items such as iPhone, the latest Infinix Smartphones, Plasma TV, Games, Cars, Cash, and much more.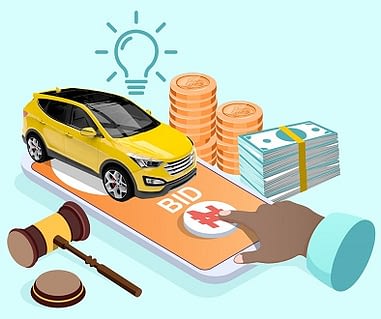 Bidding on products online can be a great way to get a discount you would not find in-store. Think how jealous your friends will be when you tell them you got your Samsung Galaxy S20 for One Thousand Naira (₦1,000) on KoboBid. Be rest assured that you will get the best value for your money.
This is a platform for buying items based on the bidding of auction products.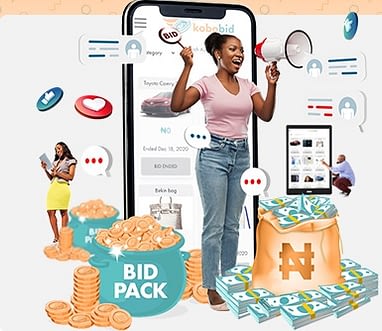 Meanwhile, on the Kobobid auctions, you can earn money as well, see how to start making money on KoboBid here
As I promised I will share with you for making it to this part of the post, a trending App that people now use to make money daily. You might have heard of the SHAREit lite App, it is no more a new App for transferring files, cleaning junk on file, making money for playing games and the likes, But I and my friend just discovered 5 ways to make up to N50,000 with SHAREit lite App see details here