MTN XtraData & XtraTalk was a bundle under the package of then MTN XtraValue with only three (3) available plan to enjoy. The good news was that since the month of May 2016, the package has been rebranded to cater for 8 more plans which include.
Medium package N1000 for (M)
Xtra Small package N300 for (XS)
Small package N500 for (S)
Large package N2000 for (L)
N5000 for XL package
N10,000 for XXL package
N15,000 for XXXL package and lastly
N20,000 for XXXXL
MTN Xtra Value for XtraTalk and XtraData
In order to make this write up clear and easy to read, I divide the discussion in to two sections while Xtra Data package had been already talked of, you can still get it full free data matrix Here Now
MTN XtraData & XtraTalk Offers more airtime for Voice calls than Data volume.
XtraValue offers you a bundle of huge airtime for voice calls and data, the bundles are available in 2 categories as stated above
And at different price points ranging from N300 to N20, 000. This price plan is available to all prepaid and Postpaid customers.
Xtra
Value
Can be use
Voice
Value
Data
Value
Validity
To Subscribe
(XS)
N300
Locally &
while
roaming
N1,000
50MB
7days
Text V300 to 131
(S) N500
Same as
above
N1,950
100MB
7days
Text V500 to 131
(M)
N1,000
Same as
above
N3,900
300MB
30days
Text V1000 to 131
(L)
N2,000
Locally and
while
roaming
N7,850
650MB
30days
Text V2000 to 131
(XL)
N5,000
Same
N19,500
1.5GB
30days
Text V5000 to 131
(XXL)
N10,000
Same
N39,000
2.5GB
30days
Text V10000 to 131
(XXXL)
N15,000
Locally and
while
roaming
N59,000
3.5GB
30days
Test V15000 to 131
(XXXXL)
N20000
Same as
above
N80,200
4.5GB
30days
Text V20000 to 131
Important Note
Eligible Destinations while Roaming (XtraTalk/XtraData bundles) includes;
United States of America, Ghana, United Kingdom, Benin Republic, South Africa, Saudi Arabia, China, France, Cameroon, Italy, Germany, Turkey, Canada, Kenya, Cote d'Ivoire, Spain, Senegal, Netherlands, Uganda, Rwanda, Sudan, Switzerland, Greece, Australia, Portugal, Belgium, Mexico, Sweden, Malta, Czech Republic, Iran, Romania, Croatia, Cyprus, New Zealand, Austria, Poland, United Republic of Tanzania, Hong Kong, Hungary, Ireland.
Eligible International Destinations while in Nigeria (XtraTalk/XtraData bundles) are;
Canada, China, Cyprus, Denmark, Germany, Hong Kong, India, Ireland, Israel, Luxembourg, Malaysia, Malta, Romania, South Africa, South Korea, Sweden, United Kingdom, United States.
To select bundle of your choice, Dial *131*2#
You can check your main account balance, XtraValue bundle balance and bundle expiry by dialling the code *556# & *559*61#
I knew the question in your mind could be what is the charging rate for these packages? Here is it
Xtra
Value
Local Rates
Roaming Rates
XtraTalk
All XtraTalk Bundles
Local Call: N27/min
Int'l Call: NN39.6/min
SMS: N4/SMS
All XtraTalk Bundles
Outgoing Calls in the Roaming country @
N630/min.
Outgoing calls to Nigeria @ ₦630/min
Incoming from eligible destinations @ ₦420/min
SMS @ ₦300
GPRS/MB @ ₦110
XtraData
All XtraData BundlesLocal Call: N24/min
Int'l Call: NN39.6/min
SMS: N4/SMS
XtraData
2,000 Outgoing calls in Roaming Country @ ₦270
Outgoing Calls to Nigeria @ ₦270
Incoming calls from eligible destinations ₦180.
SMS @ ₦130.
GPRS/MB @₦50.

XtraData
5,000
Outgoing calls in Roaming Country @ ₦240
Outgoing Calls to Nigeria ₦240
Incoming calls from eligible destinations ₦160
SMS @ ₦120
GPRS/MB @₦40.

XtraData
10,000, 15,000 & 20,000
Outgoing calls in Roaming
Country @ ₦230
Outgoing Calls to Nigeria ₦230
Incoming calls from eligible destinations ₦150
SMS @ ₦110
GPRS/MB @ ₦40
Have Your Heard of KoboBid?
(The New Source of Making Money & Getting Phones for just N100
KoboBid offers various favorite gadgets at unexpected prices. with quality and eye-catching items such as iPhone, the latest Infinix Smartphones, Plasma TV, Games, Cars, Cash, and much more.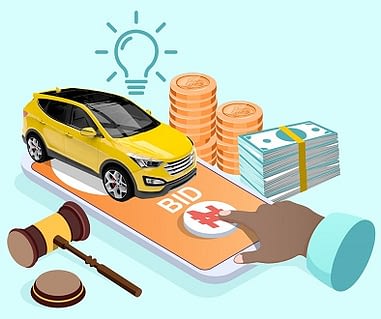 Bidding on products online can be a great way to get a discount you would not find in-store. Think how jealous your friends will be when you tell them you got your Samsung Galaxy S20 for One Thousand Naira (₦1,000) on KoboBid. Be rest assured that you will get the best value for your money.
This is a platform for buying items based on bidding of auction products.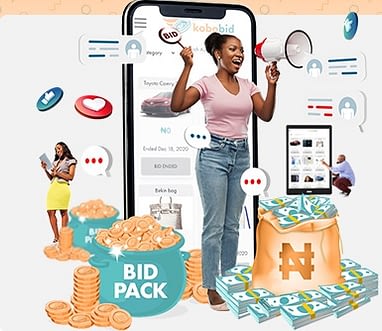 Meanwhile, on the Kobobid auctions, you can earn money as well, see how to start making money on KoboBid here