The most benefit of smartphones nowadays especially the much-discussed 4G camera Smartphones, was not used purposely for calling alone but for surfing the internet. Good new here is cheap MTN data plan for all eligible MTN customers.
Cheap MTN Data Plan Eligibility
The data plan according to findings does not work for all but, only for selected MTN SIM's. The findings also shows that this MTN data plan most works on dormant MTN line, that has not been used for more than 30days.
How to activate the MTN data plan
Let me be cleared here that this plan is not a cheat but was based on your eligibility. However, MTN did not specify if it will work on NEW or OLD sim cards only.
Breaking | Get Free MTN 4G Mifi for 100gb data plan
To subscribe for MTN 250MB for N100

Dial *131*65# and choose 1 (3days)

To subscribe for MTN 1GB for N200

Dial *131*65# and choose 2 (7days)

While to subscribe for MTN 4GB for N1000:

Dial *131*65# and choose 3 (30days)
To check your data bundle balance
Dial *559*4# or dial *131#
How to Accumulate The Data offer
For those that are eligible for the MTN 4GB data offer, it is not yet certain if the data can be accumulated or rolled over. According to finding it is not yet certain if MTN Nigeria will be gracious enough to allow accumulation of data in the new offer.
How to subscribe for Glo data plan 1.6GB for N200 only
Remember, NCC recently mandated all network providers to make sure users are able to roll over data they are not able to exhaust to the next month.
If you have an old MTN Sim, you can dust it up and take advantage of this new data offer and let us know your experience.
DENT: Earn free Airtime & free Data | Refer & get 2,500 each
Have Your Heard of KoboBid?
(The New Source of Making Money & Getting Phones for just N100
KoboBid offers various favorite gadgets at unexpected prices. with quality and eye-catching items such as iPhone, the latest Infinix Smartphones, Plasma TV, Games, Cars, Cash, and much more.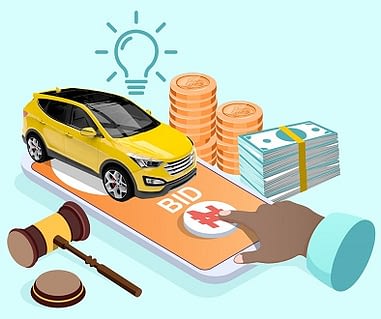 Bidding on products online can be a great way to get a discount you would not find in-store. Think how jealous your friends will be when you tell them you got your Samsung Galaxy S20 for One Thousand Naira (₦1,000) on KoboBid. Be rest assured that you will get the best value for your money.
This is a platform for buying items based on bidding of auction products.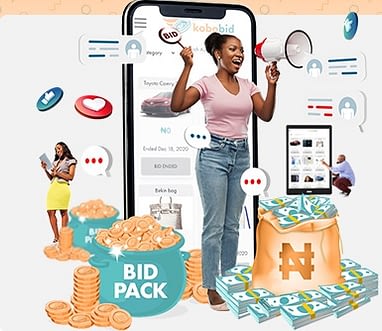 Meanwhile, on the Kobobid auctions, you can earn money as well, see how to start making money on KoboBid here