Due to the nature of our network providers, everyone is with the habit of buying a new SIM card at least every 6 month. All in the name of getting bonus data and free airtime that comes with it. Due to this process and habit, many are less concerned in knowing the new SIM card phone number and have to browse online searching for the USSD code on How to Check your Airtel Number.
But problem set in when you want to E-top up your new SIM with various online platforms. Just like how Glo gives 15% recharge bonus on Electronic Top-up Recharge
The code is simple on How to Check your Airtel Number, use the USSD code *121#
After knowing How to Check Your Airtel Number, See more below!
If you are able to make it to the end of the article How to Check your Airtel Number, I share with you Airtel free data tips, just like my popular 3 ways to get MTN Free Data on both old and new SIM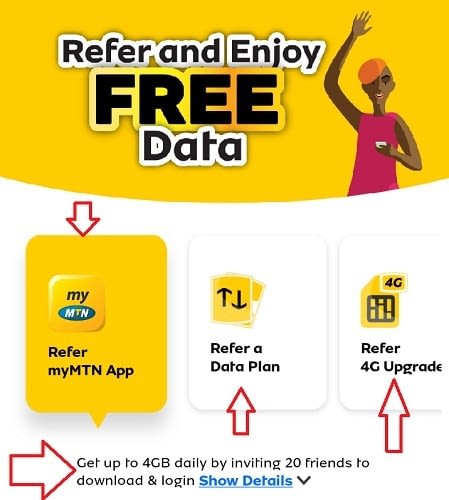 How to Check your Airtel Number,
To know your Airtel mobile number, switch on your phone, insert your Airtel sim and then Dial *121#, then press 3, and enter 4. Or preferable dial *121# >> 3 >> 4 once.
Immediately, a pop-up message will appear on your screen confirming your number. This number can be directly copied if you are using a smartphone, and another way is to write the Airtel number down, the choice is yours.
Other Ways on How to Check your Airtel Number
There are other ways to know your Airtel number, recharge your SIM with either N100 or so. Use that SIM and flash a nearby number and your Airtel number will appear.
Another method is by contacting Airtel customer care, you can know your Airtel number by contacting their customer care via number or WhatsApp.
When you are noticed or answered, simply asked them your number and it will be provided. You can also make use of Whatsapp chatting also.
See How to Activate 9mobile eSIM Card & Get 7GB Free Data
Etisalat now 9mobile in Nigeria is rewarding their customer that switch to eSIM card with whopping 7GB free data and you just need to expect more goodies from 9mobile network.
Let me firstly work you through what 9mobile eSIM card is all about and how to activate it on your 9mobile and the list of compatible smartphones.
Generally speaking the eSIM service, refers to an embedded SIM card which is basically a small chip inside a phone.
See our dedicated Browsing Page for Free Data and Airtime tips here now
The secret is that you do not need to insert an eSIM into their phone, as it is already built into the smartphone devices or wearables.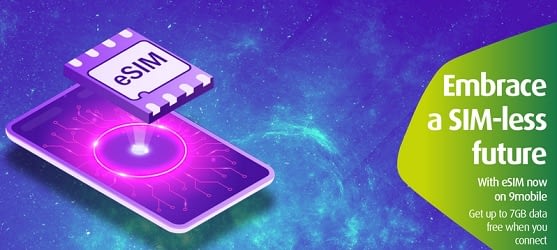 The eSIM is FREE and available to both new & existing customers, provided the customer has an eSIM enabled device, like smartphones and the likes.
I believed your next question will be, what are the compatible devices? but the disappointment here is that a limited amount of device is using this new service as at the time of making this write.
How to get 100% bonus (Double Data) on Glo Berekete + Free N600
Glo recently introduced another bonus-centric package called Glo Berekete. The term berekete can be traced to surplus, Awuf, or even overload bonus. The Glo Berekete is a prepaid tariff plan which rewards customers with an amazing voice and 100% bonus on data.
The benefits are on every time you recharge your Glo lines with a minimum of N100. With Berekete, customers can get satisfaction from their browsing and talking from the same recharge.
See How to Get Free 10GB on MTN 4G + 100% Data Bonus
With upgrade to MTN 4G LTE you get Free 10GB on MTN 4G and much more bonuses for about 6months. Hope you are still enjoying Airtel free 4GB, if not find that out here.
Almost every network in the country are working on rolling out the 4G network, Meanwhile, in a bid to give you an even better experience, MTN has gone further to launch 4G+ which essentially doubles the speed of 4G.
Getting Free 10GB on MTN 4G LTE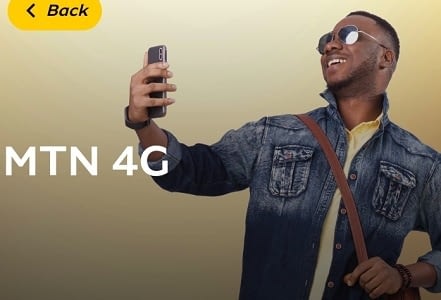 The offer is open to both old and new MTN users. Just upgrade your SIMs to 4G/LTE or buy a new SIM, activated
Benefits of your upgrade to 4G on the MTN
Free 10GB upon upgrade to 4G SIM
100% bonus on every N500 to N5000 data bundles purchased from month 1 to month 3 after upgrading SIM to 4G.
25% bonus on all data bundles purchased from month 4 to month 6 after upgrading to 4G. Newly activated and existing 4G customers will enjoy only a 25% bonus for 6 months.
You can make someone happy today and now by sharing this post to Facebook, Twitter, G+ or you can also pin it to your P-interest page using the below share buttons.
Have Your Heard of KoboBid?
(The New Source of Making Money & Getting Phones for just N100
KoboBid offers various favorite gadgets at unexpected prices. with quality and eye-catching items such as iPhone, the latest Infinix Smartphones, Plasma TV, Games, Cars, Cash, and much more.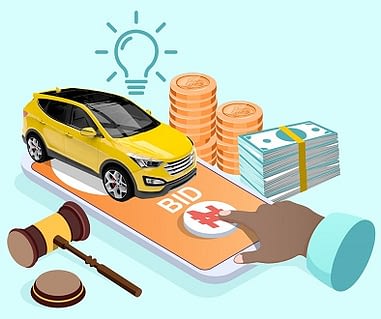 Bidding on products online can be a great way to get a discount you would not find in-store. Think how jealous your friends will be when you tell them you got your Samsung Galaxy S20 for One Thousand Naira (₦1,000) on KoboBid. Be rest assured that you will get the best value for your money.
This is a platform for buying items based on bidding of auction products.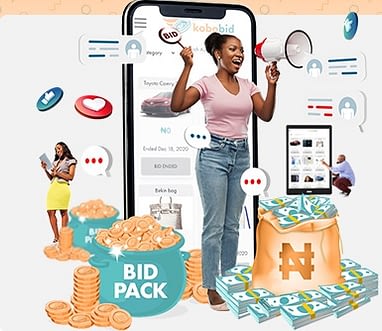 Meanwhile, on the Kobobid auctions, you can earn money as well, see how to start making money on KoboBid here