Currently the fastest and convient way to recharge your line for airtime is through E Top up. This according to Glo, E Top Up is a dynamic and convenient electronic recharge alternative for topping up subscribers without scratching a card.
It is a fast and readily accessible means of recharging mobile accounts that is why the Glo eTop-Up is called 'Glo sharpsharp'.
Just like the recently introduced 9mobile eSIM that gives 7GB free data, Glo subscribers can buy flexible denominations between N50-N500,000 in one transaction at an incremental of N1; N800,000 in one day. Thus, the Electronic Recharge System enables the true experience of 'anytime, anywhere, any value top-up'.
Glo E Top up reward customers with 15% Recharge Bonus
How to enjoy the Glo e Top Up
Data Recharge: Replenish your data directly by via e Top-Up without first loading airtime and converting to Data. Simply pick the data plan, pay the value and you are loaded.
Voucher on Demand: Buy eTop-Up from a print enabled channel eg POS or ATM without restriction to value, then load the pin by dialing *203*3*pin#
Anonymous ID: This is a peculiar smart code personally generated by dialing *203*1#. The code is attached to your MSISDN and if you load airtime on the code, your Glo line gets the credit. This offers you anonymity and privacy as you are protected from giving out their MSISDN number before loading airtime as calls to the smartcode will not be connected.
See the 3 Ways to enjoy Free Data on MTN line. This work for all MTN Customers
How to E Top up Online with Glo and Get 15% Reward
Enjoy15% extra unconditional airtime on all recharges using e-Top Up. This bonus is in addition to other benefits available on their standard tariff plans.
The offer is available on recharges done through any electronic top up channel such as
Glo Café,
Bank ATMs,
Bank USSD Codes,
Internet channels (Web merchants, online banking apps),
POS terminals at participating retail outlets,
Gloworld and other authorized Glo dealers/retail outlets.
Customers can also dial the Glo simple recharge code i.e. *805# and select their preferred bank to recharge.
Get Free Airtel Browsing Codes Here for absolutely Free
Offer details are as follows:
| E-Top-Up amount range | Main Account | E-Top Up 15% Bonus | Validity |
| --- | --- | --- | --- |
| N100-N999 | Top Up value | 15% bonus | 7 days |
| N1,000 – N1,999 | Top Up value | 15% bonus | 15 days |
| N2,000 & above | Top Up value | 15% bonus | 30 days |
How the Glo E Top up works
The E-Top Up 15% unconditional bonus is available on ALL e-recharge amounts
Recharge value is credited to the customer's main account while the extra 15% is credited to customer's dedicated bonus account.
Bonus can be used for calls and SMS to any Glo customer in Nigeria.
Check bonus amount by dialling #122#.
No opt-in or subscription is required to get this benefit; simply recharge and enjoy.
How to be come Glo E Top up Web Dealer in Nigeria
To become an eTop-Up/Web Dealer, please email:[email protected] That is the official email address to contact if you wish to be selling and be making money through Glo.
Glo Simple Recharge Platform
Glo Simple Recharge enables subscribers to top up their phones straight from any of their bank accounts in a seamless, secure and convenient manner. With Simple Recharge, you can now make the purchase of airtime and Data anytime and anywhere by dialling *805# for free.
To enjoy this service, link your phone number to your bank accounts, Then dial *805#, select the bank and the amount of airtime/Data you want to recharge. You can also do a top-up for Family and Friends.
However, if you are much interested in making money working from home, then see my top and latest tips of making money legitimately online from the page now
Latest Browsing tips for your delight
Have Your Heard of KoboBid?
(The New Source of Making Money & Getting Phones for just N100
KoboBid offers various favorite gadgets at unexpected prices. with quality and eye-catching items such as iPhone, the latest Infinix Smartphones, Plasma TV, Games, Cars, Cash, and much more.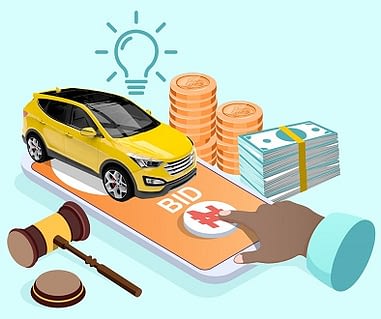 Bidding on products online can be a great way to get a discount you would not find in-store. Think how jealous your friends will be when you tell them you got your Samsung Galaxy S20 for One Thousand Naira (₦1,000) on KoboBid. Be rest assured that you will get the best value for your money.
This is a platform for buying items based on bidding of auction products.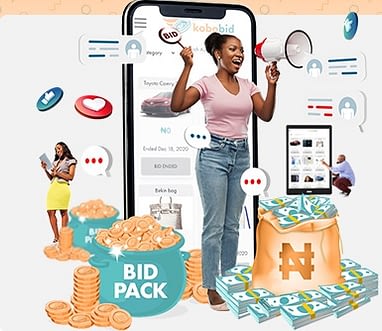 Meanwhile, on the Kobobid auctions, you can earn money as well, see how to start making money on KoboBid here