You can now switch to 9mobile Morelife and enjoy bountiful bonuses and rates, for instance calling the UK, USA, Canada and many more countries for as low as 11kobo per sec. Getting 11GB of data for as low as N3000 with 30days validity period on the same 9mobile MoreLife plan.
This comes as good gesture as 9mobile just got a major modification recently on one of their old packages. The 9mobile Morelife, now comes with a new eye-catching pack.
How to enjoy 9mobile MoreLife
All that you need to do is to switch to 9mobile morelife by dialling the code *620*1# and start to enjoy 11kb/sec. And cheap data plan, like the example of getting a whopping 11GB for as low as N3000
Note: that N5 daily access fee applies on 9mobile Morelife
Cheap Data Plans on all Network
Have you heard of the Glo Berekete, this is a prepaid tariff plan which rewards customers with an amazing voice and 100% bonus on data.
Glo Berekete is just like the 9mobile that gives a bomber bonus of 7GB free data on eSIM launched, Glo has another game plan for their numerous customers and that is the 100% bonus that you will be enjoying.
Benefits of the 100% bonus Glo Berekete Plan
The Berekete comes fully loaded with a lot of benefits for voice and data:
Glo berekete dashed out a welcome bonus of N600 for all new customers upon successful activation of their lines. Successful activation means registering your SIM, recharging with a minimum of N100 and making the first call. Then what are you waiting for, get a new Glo SIM and start to get bonuses in a berekete ways.
Also, enjoy a whopping 700% bonus on every recharge to call ALL NETWORKS and to browse the Internet. The great thing about the bonus is that the 700% works on all calls to major network in Nigeria.
See the full details and how to be eligible to the bonuses on Glo Berekete here now
How to get N1200 + 200MB Free Data on MTN
Better day ahead in the telecommunication industry in Nigeria as you can now enjoy Free Data on MTN if you abandon your MTN line for 15days. MTN now gives free data on MTN as well as Free Airtime to call all networks.
I once wrote on MTN Welcome Back that gives all their eligible customer data of N1GB for N200 as well as a bonanza data of up to 10GB for Welcome Back package.
What makes this MTN WinBack special is that with a little amount of as low as N100, you can get whopping airtime and also free data on MTN, this will be based on your eligibility.
MTN WinBack now Give Free Data on MTN
MTN WinBack is truly a special offer, this for all MTN customers that spent at least 60 days on the MTN network and have not performed any chargeable activity in the last 15 days or more.
See other three (3) requirement that makes you MTN SIM to be eligible for the Free MTN Data and voice bonuses here as well.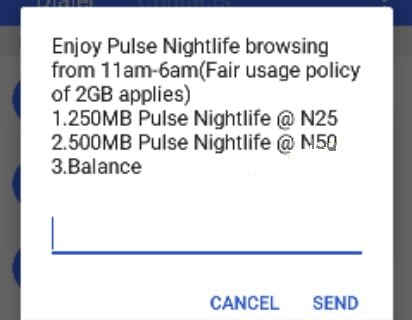 How to Activate MTN Data Plan of 2GB for N200 (MTN Night Data Plan)
The best data for all heavy data users, here is the better way to enjoy MTN New Data Plan that work mainly as night data plan.
So many people called this the revamped MTN Night Plan that starts it works from 11 pm to 6 am every day, the longest browsing time among other networks Night Plan Package.
Read full Article here on how to accumulate data and get MTN 2GB for N200
How to 9mobile Free 1GB data with Double Data for 12months

9mobile Morelife is bonus-centric in nature, but here is the best of 9mobile with a 100% Double Data Bonus for the next 12months.
Here are three things to enjoy from this 9mobile free data package, this include:
Enjoy Free N500 on your first recharge
Absolutely free 1GB data
Enjoy Up to 100% double data bonus for the next 12 months.
See how to be eligible for this 12months of free data on 9mobile here now
Have Your Heard of KoboBid?
(The New Source of Making Money & Getting Phones for just N100
KoboBid offers various favorite gadgets at unexpected prices. with quality and eye-catching items such as iPhone, the latest Infinix Smartphones, Plasma TV, Games, Cars, Cash, and much more.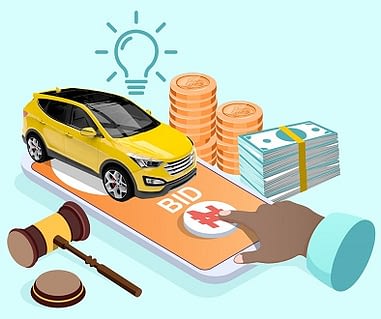 Bidding on products online can be a great way to get a discount you would not find in-store. Think how jealous your friends will be when you tell them you got your Samsung Galaxy S20 for One Thousand Naira (₦1,000) on KoboBid. Be rest assured that you will get the best value for your money.
This is a platform for buying items based on bidding of auction products.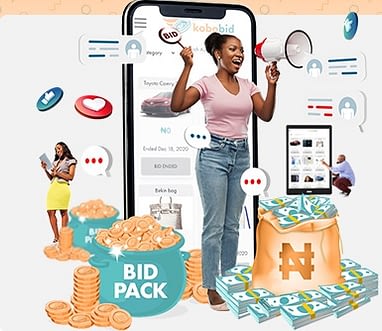 Meanwhile, on the Kobobid auctions, you can earn money as well, see how to start making money on KoboBid here