The best data for all heavy data users, here is the better way to enjoy MTN New Data Plan that work mainly as night data plan.
So many people called this the revamped MTN Night Plan that starts it works from 11 pm to 6 am every day, the longest browsing time among other networks Night Plan Package.
Before now the normal MTN Night Plan works between 12 am to 4 am, and with highest data package of 500MB cap for a night
The New Data Plan on MTN (Night Plan)
Thanks to MTN Nigeria, many of their users always sleep over the time of 12 am to 4 am, but with this new time frame of 11 am to 6 am, I believed you will have handful time to enjoy your money to the fullest.
As it was recorded that some people do sleep off as at the time of using the previous MTN Night plan, but with this new data plan, you get all-time in the world to browse and do the downloading at a cheaper rate.
You can now enjoy much data for a low price with the new data plan, the night browsing on MTN that gives 2GB for as low as N200. This for instant will be suitable and affordable for users that loves to download series movies, Korea, India and the likes. And all those movies are know for their enormous file size.
How to Activate MTN 2GB for N200 on the New Data Plan (Night Browsing)
According to my techyhands The new Night plan is not a cheat but rather a tweak that requires just little efforts. To this sense,the MTN Night plan hasn't changed.
You will remember that the Night plan works perfectly on MTN Pulse tariff plan with N25 for 250MB and N50 for N500. What makes this more interesting is the fact that you can resubscribe as many time as possible where you get up to 2GB data for as low as N200.
Recommended Articles for You
To activate the night plan, all you have to do is to reactivate the N50 for 500MB four times or go for the N25 data for 250MB and resubscribe in eight times all in that same night.
The Activation Code for the MTN Night Browsing
For the 250MB at the price of N25 dial *406*3*1# and
For the 500MB at the price of N50 dial *406*3*2#
How to check MTN Night Plan Browsing Balance
Dial *406*3*3#
Hopefully this help, please don't forget to share with the share button below to your love ones and leave your comment in the comment section below.
For 9mobile users, you can read on how to get free 7GB data, Cheap 9mobile and call tariff here for free. While, for Glo users see how to get 1TB with 1year validity period and much more on this dedicated Glo browsing tips here now.
If you are MTN users, then see how to get 2GB data for free.
Have Your Heard of KoboBid?
(The New Source of Making Money & Getting Phones for just N100
KoboBid offers various favorite gadgets at unexpected prices. with quality and eye-catching items such as iPhone, the latest Infinix Smartphones, Plasma TV, Games, Cars, Cash, and much more.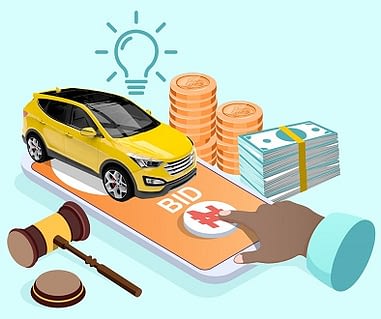 Bidding on products online can be a great way to get a discount you would not find in-store. Think how jealous your friends will be when you tell them you got your Samsung Galaxy S20 for One Thousand Naira (₦1,000) on KoboBid. Be rest assured that you will get the best value for your money.
This is a platform for buying items based on bidding of auction products.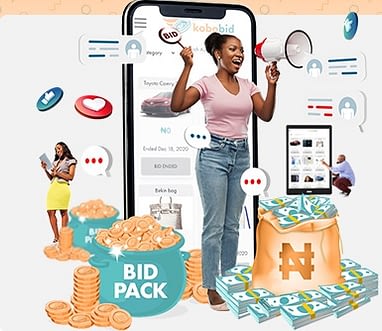 Meanwhile, on the Kobobid auctions, you can earn money as well, see how to start making money on KoboBid here