In other to lure more customers back to their network, 9mobile launched a bonus-centric recharge method for people to enjoy more value from their money. Here is the new 9mobile bonus code for 15% recharge bonus.
The 9mobile Recharge bonus works on every recharge made through banks account. All you need is to recharge through USSD code that is shared below.
How to Activate 9mobile Bonus Code of 15% on Recharge
Simple dial *695# and get 15% bonus
Note: The 9mobile Bonus Code work only on recharge made from your bank account.
Here below are Data Plan you can use your 9mobile Bonus Code on Recharge for
How to Activate the 9mobile 7GB Data
9mobile comes up their standard data plan for all its customers. The new data plan gives you the freedom to choose the bundle that works best for you and your needs. New 9mobile 7GB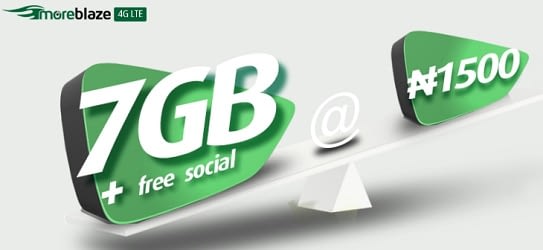 The monthly data plan ranged from the bigger 75GB data for just N15,00 and validity period of 30 days to activate dial *229*2*4#
Another plan is the 40GB data with the validity of 30 days to activate dial *229*4*1#,
9mobile Monthly data plan
The 15GB data plan also valid for 30days cost just N5000 dial *229*2*37# for its activation.
Just for you: How to activate MTN 1GB for N200 & 4GB for 30day (it code)
Other monthly data plans with 30days validity include the 11GB data plan and the 4.5GB data that cost N4000 and N2000 respectively with activation code of *229*2*36# and *229*2*8#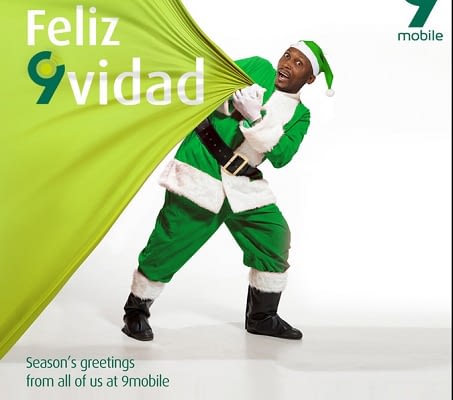 The 9mobile 900% Recharge bonus Plus 1GB data all for 3months
900% Recharge bonus by 9mobile was also know as the popular 9X (times) bonus on very recharge you made on any new 9mobile SIM.
Good new my people, the most forgotten network has now come out with many unbelievable bonuses. Just in one of my updates I share to you how to subscribe to 1GB data for just N200 on 9mobile.
How 900% Recharge bonus by 9mobile works?
The 9x times bonus is mainly for new SIM, on the recharge value of N200 and above. Meanwhile, for N100 recharge you get just 4x times recharged bonus.
How to activate MTN 2000% bonus | 4GB data | for 3 months
Old SIM can also benefit from this bonus if you go for reactivation of your dormant Old 9mobile SIM card. Or by dial the code below
How to Benefit from the 900% 9mobile Bonus Offer
Existing subscribers should dial *611*20# to opt-in and
New subscribers should simply get a new 9mobile sim, as I stated earlier it automatically for them to get these bonuses.
4 ways to Share Data on 9mobile (Its Activation Code)
Family share data plan,
Data transfer,
Multi-device plan, and how to
Data gifting your love one's
How to Share Data Plan to Your Family and Friends
9mobile allows you to allocate a portion of your data to a maximum of 5 9mobile numbers. Meanwhile, unused allocated data can be claimed back.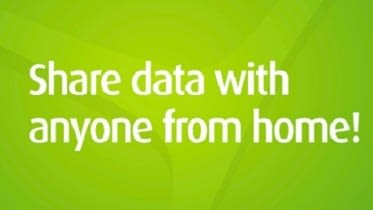 How to activate Share Data on 9mobile
Dial *917#. then, buy any desired standard data plan
to share, dial *229*9*pin*data quota*recipient's number*3#
you can also dial *200# & follow the menu options
How to Transfer 9mobile Data to Your love ones
9mobile allows you to transfer from your data to another 9mobile user. maximum of 200MB can be transferred at a time. maximum of 1000MB can be transferred in a day.
Here is how to transfer data:
Dial *229*pin*volume of mb*recipient's number# e.g. *229*0000*40*08091234567#
How to Share 9mobile Data Plan on Multi-device
Do you know that 9mobile also allows you to use one data plan on different devices? You can add up to 4 secondary/additional SIMs to the primary SIM
And to activate 9mobile on Multi-device:
dial *215*pin*1*new number*new puk#
*for subsequent SIM, replace '1' with '2', '3' or '4'
How to enable 9mobile Data gift to your love ones
9mobile gives you the chance to buy data as a surprise for another person, this is known as Data Gift. You will be charged for the data while the recipient gets the bundle.
How to gift data on 9mobile:
Dial *standard data plan code * recipient's number#
e.g. for 1gb data gift,
dial *229*2*7*recipient's number#
Note, all information from this article are source from 9mobile official website and that 9mobile bonus code, is the latest of them, as the other browsing tips shared above was just a compilation from my previous write up.
If you have any observation on the 9mobile bonus code, feel free to leave your comment in the comment box below