Etisalat now 9mobile in Nigeria is rewarding their customer that switch to eSIM card with whopping 7GB free data and you just need to expect more goodies from 9mobile network.
Let me firstly work you through what 9mobile eSIM card is all about and how to activate it on your 9mobile and the list of compatible smartphones.
9mobile eSIM card (All you need to know)
Generally speaking the eSIM service, refers to an embedded SIM card which is basically a small chip inside a phone.
See our dedicated Browsing Page for Free Data and Airtime tips here now
The secret is that you do not need to insert an eSIM into their phone, as it is already built into the smartphone devices or wearables.
The eSIM is FREE and available to both new & existing customers, provided the customer has an eSIM enabled device, like smartphones and the likes.
I believed your next question will be, what are the compatible devices? but the disappointment here is that a limited amount of device is using this new service as at the time of making this write. According to the information on the 9mobile website, the list of compatible device and brands includes:
| | |
| --- | --- |
| Brands | Compatible phones |
| Apple | iPhone 11, 11 Pro, 11 Pro Max, iPhone XS, XS Max, iPhone XR |
| Samsung | Samsung S20 Series |
| Google | Pixel 3, 3 XL, Pixel 4, 4 XL |
Meanwhile for you to enjoy any free rewards from 9mobile, you need to use the above listed compatible smartphones or devices.
Recommended Articles
How to Activate 9mobile e-SIM in Nigeria
Interested 9mobile customer will need to walk into select 9Mobile Experience Centres and request for an eSIM activation. However, a QR code will be provided to scan and download an eSIM profile and perform the usual SIM registration.
Everyone can download the e-SIM by scanning the QR-Code given to you by 9Mobile at the experience centre visited. Note that you will need to be connected to a data network to download the e-SIM profile.
Imagine you misplace your QR code, I will like to state here that it can always be retrieved at any time from any of our 9Mobile Experience centres. You will have to provide proof of identity and the associated mobile number to retrieve your QR-code.
And if you misplaced the e-SIM device, just walk into any 9Mobile Experience centres and request for the MSISDN to be blocked. You can immediately initiate a SIM swap if you pass all the security requirements for a SIM swap to be initiated.
The good new is that you can swap your e-sim just like we do on ther normal SIM card. The e-SIM swap process is not different, however, you will need to download the e-SIM profile when swapping into an eSIM device.
Can an eSIM profile be used more than once?
Yes, it can be used but not while it is downloaded and installed in a device. It can be reused once the profile is dissociated from a device.
If you are having the physical SIM and wish to swap to the 9mobile e-SIM. You will need to perform a SIM swap at select 9mobile Experience Centres into the eSIM. (all standard SIM swap process such as proof of identity etc. would be followed).
Where you can swap your physical SIM to eSIM can be seen in the table below
Also note that you can swap your SIM to normal phyiscal SIM card. 9mobile Retail Advisor will have to perform a SIM swap for you. In this case, a physical SIM would be given to you. (all standard SIM swap process such as proof of identity etc. would be followed).
Watch the video that explain how to use the e-SIM
9mobile eSIM Activation Centers
| State | Centre Name | Address |
| --- | --- | --- |
| Lagos | Adebola House | Shop 16, Adebola Shopping Mall,53, Isaac John Str, GRA Ikeja, Lagos. |
| Lagos | Adeola Odeku | 43 Adeola Odeku Victoria Island. |
| Lagos | Allen | 57, Allen Avenue, opposite First Bank, Ikeja, Lagos. |
| Lagos | Awolowo | 146 Awolowo Rd Ikoyi |
| Lagos | E- Centre | Ozone Cinemas,1-11 Commercial Avenue,Sabo – Yaba, Lagos. |
| Lagos | Ikeja Mall | Shop L12, Ikeja Mall, Alausa Ikeja. 08094304720 |
| Lagos | Lekki Pine Mall | 15 Victoria Arobieke off Admiralty way Lekki PH 1 |
| Lagos | Marina | 31 Marina Rd Marina |
| Lagos | Palms | Palms shopping mall Lekki. |
| | | |
| Kano | Ado Bayero Mall | Ado Bayero Mall |
| FCT | Ceddi Plaza | Ceddi Plaza, Plot 264, Tafawa Balewa way central business district, Abuja |
| FCT | Jabi Lake | 1265A, Bala Sokoto Way, Jabi District Abuja |
| FCT | Grand Towers | Shop 7 & 8 Grand towers mall, #232 Murtala Mohammed express way, Gudu district, Abuja |
| FCT | Hilton Kiosk | Hilton Abuja |
| Kaduna | Kaduna | 6B, Yakubu Gowon way, Kaduna |
| Kano | Kano Medium | Kano Gold 4, Audu Bako way, Opposite Starcomms Head Quarters, Kano. |
| FCT | Ropp House | Plot 1774 Adetokunbo Ademola Crescent Wuse 2, Abuja. |
| | | |
| Edo | Benin | 35, Sapele Road, Opposite State Secretariat (Palm House), Benin City, Edo State. |
| | | |
| --- | --- | --- |
| Delta | Delta Mall | Shop 49, Delta Mall, 1 Effurun round about. Warri. |
| Enugu | Enugu | 39 Abakaliki Road Gra Enugu |
| Enugu | Enugu Mall | Shop 54 Polo Park Mall, Enugu |
| Rivers | Port Harcourt | 169 Aba Road, PHC |
| Rivers | Port Harcourt Mall | PH Mall, Azikiwe road, by Government House, PHC |
| Oyo | Heritage Mall | 1st Floor, Heritage Mall, Cocoa House, Dugbe, Ibadan |
| Oyo | Ibadan | 270 Oyo Road, Mokola Ibadan |
| Oyo | Ibadan Mall | Shop UL01, Palms Mall, Ring-road, Ibadan |
| Kwara | Kwara Mall | Shop 13, Kwara Mall, Fate Road, Ilorin |
How to get 9mobile 7GB free data for using eSIM
9mobile promises to reward their customer free data of about 7GB for swapping from their physical SIM card to their eSIM. All you have to do is to visit the 9mobile experience center and grab your eSIM and bonus data
Have Your Heard of KoboBid?
(The New Source of Making Money & Getting Phones for just N100
KoboBid offers various favorite gadgets at unexpected prices. with quality and eye-catching items such as iPhone, the latest Infinix Smartphones, Plasma TV, Games, Cars, Cash, and much more.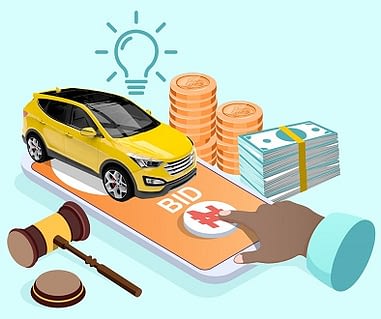 Bidding on products online can be a great way to get a discount you would not find in-store. Think how jealous your friends will be when you tell them you got your Samsung Galaxy S20 for One Thousand Naira (₦1,000) on KoboBid. Be rest assured that you will get the best value for your money.
This is a platform for buying items based on bidding of auction products.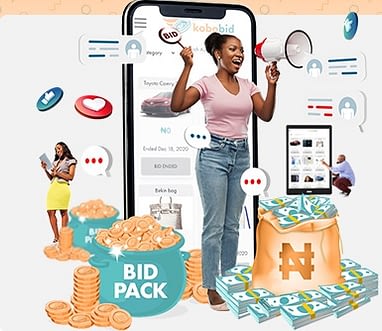 Meanwhile, on the Kobobid auctions, you can earn money as well, see how to start making money on KoboBid here