Glo recently introduced another bonus-centric package called Glo Berekete. The term berekete can be traced to surplus, awuf, or even overload bonus. The Glo Berekete is a prepaid tariff plan which rewards customers with an amazing voice and 100% bonus on data.
The benefits are on every time you recharge your Glo lines with a minimum of N100. With Berekete, customers can get satisfactions from their browsing and talking from the same recharge.
Just like 9mobile that gives a bomber bonus of 7GB free data on eSIM launched, Glo has another game plan for their numerous customers and that is the 100% bonus that you will be enjoying.
Glo Berekete the 100% bonus with Free N600
Recommended MTN Browsing tips
Benefits of the 100% bonus Glo Berekete Plan
The Berekete comes fully loaded with a lot of benefits for voice and data:
Glo berekete dashed out a welcome bonus of N600 for all new customers upon successful activation of their lines. Successful activation means registering your SIM, recharging with a minimum of N100 and making the first call. Then what are you waiting for, get a new Glo SIM and start to get bonuses in a berekete way
Also enjoy a whopping 700% bonus on every recharge to call ALL NETWORKS and to browse the Internet. The great thing about the bonus is that the 700% works on all call to major network in Nigeria.
At this junction I will advice to visit Kinfoarena Browsing gist page and get all the free browsing codes and tips now for absolutely free
In additional to the Glo Berekete 100% bonus is this extra 150% data bonus on 1st recharge of the month (Up to 5GB FREE), every month for 4 months. This implies that for another 4month you get more bonuses
New customers also enjoy up to 100% bonus on every data plan they buy, every month for 4 months. And that is the deal for selected Glo customers.
Who is Eligible to the Glo Berekete 100% bonus
The Glo berekete 100% bonus is currently available to all new and existing prepaid customers. With preference as stated above.
What are the detailed benefits that you will enjoy on Glo Berekete 100% bonus?
A N600 welcome bonus, upon activation of a new GLO SIM. The bonus can be used for voice and data as follows:
i. N400 to call all networks at the rate of 70 kobo per second.
ii. N200 to use for data at the rate of N1/MB i.e. 200MB data
• You will be able to access this bonus after completing your SIM registration, recharging with minimum of N100 and making your first call
• Both voice and data bonus are valid for 7 days from when your line is credited
• Please note that the welcome bonus is a one-off benefit, that applies on the recharge with which you activated your new SIM. Subsequent recharges will not get the N600 bonus, but you will be entitled to a whopping 700% bonus.
Expected Bonuses on Glo Berekete based on your Recharge Value + the 100% bonus
| Recharge Amount | Main Account | Total Bonus Value (700%) | All-Net Voice Bonus  Value | Data Bonus Value | Data Bonus (MB) | Special Data Bonus on 1st Recharge of The Month (MB) |
| --- | --- | --- | --- | --- | --- | --- |
| N100 | N100 | N700 | N400 | N300 | 40mb | 40mb |
| N200 | N200 | N1,400 | N800 | N600 | 80mb | 200mb |
| N500 | N500 | N3,500 | N2,000 | N1,500 | 200mb | 500mb |
| N1,000 | N1,000 | N7,000 | N4,000 | N3,000 | 400mb | 1,000mb |
| N5,000 | N5,000 | N35,000 | N20,000 | N15,000 | 2,000mb | 5,000mb |
• Calls made from the main account balance are charged at 36k/sec
• Calls made from the voice bonus accounts are charged at 77k/sec
Get Full Frequently Ask Question on Glo Berekete here Now
Other Best Glo Data Plan for your delight
Glo Cheap Call rate 11k/s with Data Offer 1GB for N300
Glo came up with another tariff plan with 11kb/sec this is the Glo Cheapest Call rate with service charge just like the popular Glo Gbam. On the Global Comm website also comes the Glo Data Offer of 1GB Data for N300. Glo Cheap Call rate 11k/s and more will be discussed here.
I knew people still prefered the Glo Amebo that gives a lot of voice bonus of up to 500% on recharge above N100. But with this new Glo Cheap Call rate 11k/sec, price plan allows Glo customers to call all networks in Nigeria at 11k/sec after deduction of N7 on the first call of the day.
The Glo Cheap Call rate 11k/sec plan package is for all new and existing Glo prepaid customers who migrate by dialling the code *311#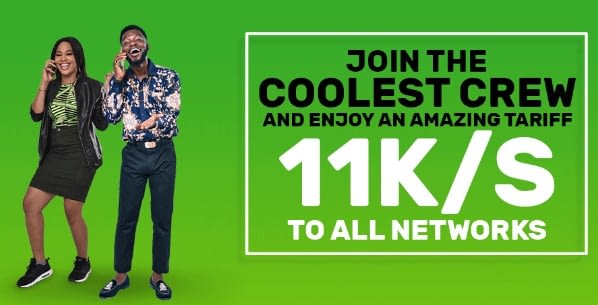 Glo Data Offer of 1GB for N300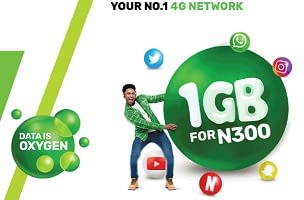 Glo as the first indigenous private Telecommunication company in the country is currently trying to lure the heart of their customers back with blooming plans of the package both on data and Airtime plans. The Glo Splash that gives Data offer of 1GB for N300 comes as an alternative to Airtel and MTN, that will be discussed shortly below.
Glo Splash Data table
| Plan Name | Price (N) | Data Volume | Validity |
| --- | --- | --- | --- |
| Daily Data Splash 300 | 300 | 1GB | 1 Day |
| Daily Data Splash 500 | 500 | 2GB | 1 Day |
dail *777# for the special data
The Special Data Plan for Airtel users, Getting Airtel 1GB for N200
This plan have be on for years now, but many people do not know, including myself not until I got a message that I should enjoy this Awoof data plan of by Airtel themselves: And coming of the Glo Cheap Call rate 11k/sec, let take about data
N100 for 200MB of data for 1day
N200 for 1GB data for 7 days
Airtel 2GB data for N500 with 14days validity period
4GB data for just N1000 and comes with 30 days validity period and
6GB for N1500 for 7days usage period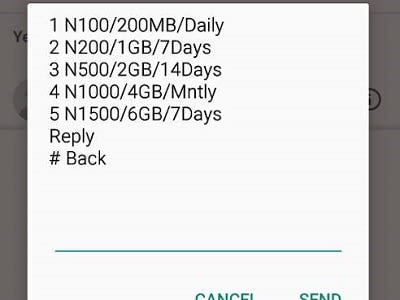 How to Activate Airtel 1GB for N200
You can activate by checking your eligibility on Airtel 1GB for N200, 4GB for N1000, 2GB data for N500. The activation code for Airtel 1GB for N200 is *141*241#. As I said the data plan is a special one, so you may not be eligible, but I know 99% of Airtel SIM's will be eligible. Read more here
Glo super value: enjoy free 2.5gb data + N7950 to browse/call
More Data Glo Super Value Pack was Combo Offer, which customers can use within Nigeria, or abroad while roaming. Glo Super Value Pack comes in two variants.
This offer is for the customers, who intends to use more data and less voice. The table below displays what you will get when you buy this plan for One hundred naira and more:
Recharge Amount (N)
Voice
All Net (N)
Voice
On Net (N)
Total Voice (N)
Data Volume
Data
Gift
Total Data  Volume
Validity
100
100
100
200
100 MB
25 MB
125 MB
3 Days
200
200
200
400
200 MB
50 MB
250 MB
4 Days
500
500
500
1,000
500 MB
125 MB
625 MB
7 days
1,000
1,000
1,000
2,000
1 GB
250 MB
1.25GB
14 Days
2,000
2,500
1,500
4,000
2 GB
500 MB
2.5 GB
30 Days
5,000
6,500
3,500
10,000
6.5 GB
1.25 GB
7.75GB
30 Days
10,000
14,000
6,000
20,000
14 GB
2.5 GB
16.5GB
30 Days
15,000
24,000
6,000
30,000
20 GB
3.75 GB
23.75 GB
30 Days
20,000
30,000
10,000
40,000
30 GB
5 GB
35 GB
30 Days
Tariff For Local Calls: 50K/Sec
The New More Data Glo Super Value Pack
To purchase the plan, dial *777#.
To Check the Balance, dial *606#.
Bonus can be view using *127*0# for Data plan, and
*606# for Voice, FnF voice bonuses respectively.
All new and existing prepaid customers are eligible for the offer
Have Your Heard of KoboBid?
(The New Source of Making Money & Getting Phones for just N100
KoboBid offers various favorite gadgets at unexpected prices. with quality and eye-catching items such as iPhone, the latest Infinix Smartphones, Plasma TV, Games, Cars, Cash, and much more.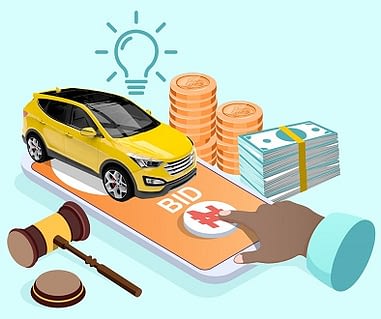 Bidding on products online can be a great way to get a discount you would not find in-store. Think how jealous your friends will be when you tell them you got your Samsung Galaxy S20 for One Thousand Naira (₦1,000) on KoboBid. Be rest assured that you will get the best value for your money.
This is a platform for buying items based on bidding of auction products.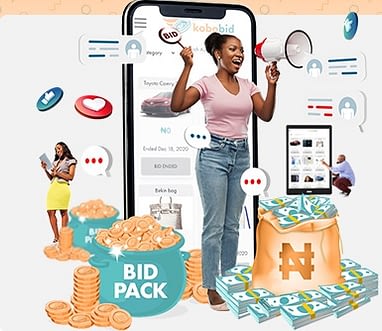 Meanwhile, on the Kobobid auctions, you can earn money as well, see how to start making money on KoboBid here