Glo still care for there subscribers even though they have no choice based on the rivalry in the telecommunication company in the country, nevertheless, Glo is giving out 10GB Free Data to some customers who falls to the below category of users. Good news you can get free data offer from other networks here now
Do you know that with Glo SIM card UPGRADE from YOUR 3G SIM TO 4G SIM AND GET can get you 10GB FREE DATA BENEFIT + ENJOY 25% EXTRA DATA BONUS ON SUBSEQUENT DATA PURCHASES?
How to be Eligible for the Glo 10GB Free Data
All customer will get the One-time Data benefit of 10GB Free Data on purchase of N500 and above data plan after successful upgrade of 3G SIM to 4G SIM.
The condition is simple and not too complicated, all you need is to recharge just N500 and you get 10GB free data after your initial SIM card upgrade from 3G to 4G LTE
Whats is the Validity Period for the Glo 10GB Free Data Bonus
The Glo bonus that you will be getting after you have been successfully upgraded your SIM card from 3G to 4G LTE is valid for One-time Data benefit of 7 days. Meanwhile, you can stream and download for as much as to with the free 10GB data.

Let me state it clearily here that all upgraded Glo SIM card will also benefit 25% Extra data bonus is available on subsequent purchase of data plans between N500 and N5000
Other things to benefits apart from the Mega Glo 10GB Free Data

Another 25% Extra data bonus can be availed for 6 months
Meanwhile, to upgrade your Glo 3G SIM to 4SIM visit any Gloworld, Glozone or SIM Swap outlet and authorized dealers closed to you.
All you have to know in related to Glo 10GB Free Data Bonus
In summary all an existing GLO user using a 3G SIM and upgrades to 4G SIM, he will get the following benefits:
| Offer | One Time Data Benefit | Subsequent Benefit |
| --- | --- | --- |
| 3G to 4G SIM Upgrade | 10GB | 25% extra data on subsequent data purchases for 6 months |
| Validity | 7 Days | As per the data plan purchased |
So only customers currently having 3G SIMs and who swap their existing 3G SIM to 4G will get the offer.
And once you will receive a one-time bonus of 10GB upon successful swap and purchase of N500 and above data plan.
In addition, you will enjoy 25% extra data bonus on all subsequent data plan purchase between N500 and N5000 purchased for the next 6 months.
As your remaining bundle will run simultaneously and the 10GB data bonus will have priority.
Why you don't need to worry:
There will be no loss of your existing plan and your balance data. You will continue to use the same so long as the plan(s) have not expired.
SIM upgrade is FREE in GLOWORLD. Normal SIM Cost will apply at other sales channels.
Do you know that MTN Gives Free Data to some of their Customers?
Every MTN users are now born to use Free MTN Data be old SIM while the new users get much more better chance of Free MTN Data. Please follow up with me on the 3 compiled ways of getting data for free on MTN.
I know you are not on this page by accident, and for Airtel users, I will share a link with you where you can read more on how to get free Airtel Data of 4GB for free. Check that out here
3 Ways to get Free MTN Data for all
As I carefully used the word above, this is not a new browsing tip from me, but a compilation of the best three (3) ways of getting free MTN Data.
No 1. On MTN Free Data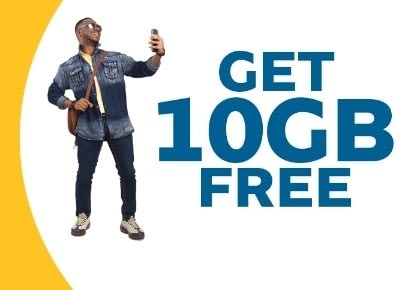 With an upgrade to MTN 4G LTE you get Free 10GB on MTN 4G and much more bonuses for about 6months. Hope you are still enjoying Airtel free 4GB, if not find that out here.
Almost every network in the country are working on rolling out the 4G network, Meanwhile, in a bid to give you an even better experience, MTN have gone further to launch 4G+ which essentially doubles the speed of 4G.
With 4G+, MTN has the capability of delivering speeds of up to 200 Mbps. This will translate to even much faster downloads, better streaming experience, and even clearer video calls on MTN's 4G network.
Continue on the remaining other 2 ways to get Free Data on MTN from this article here.
Recommended Post
Have Your Heard of KoboBid?
(The New Source of Making Money & Getting Phones for just N100
KoboBid offers various favorite gadgets at unexpected prices. with quality and eye-catching items such as iPhone, the latest Infinix Smartphones, Plasma TV, Games, Cars, Cash, and much more.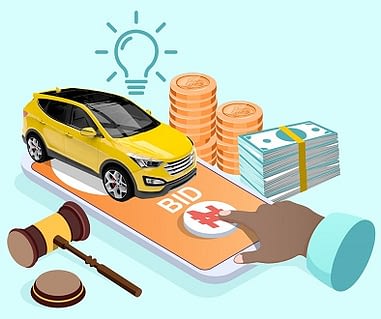 Bidding on products online can be a great way to get a discount you would not find in-store. Think how jealous your friends will be when you tell them you got your Samsung Galaxy S20 for One Thousand Naira (₦1,000) on KoboBid. Be rest assured that you will get the best value for your money.
This is a platform for buying items based on bidding of auction products.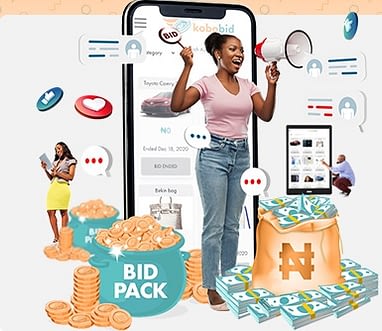 Meanwhile, on the Kobobid auctions, you can earn money as well, see how to start making money on KoboBid here