Glo just introduced another bonus-centric plan called Glo 22X (times) Bonus that also comes with 3 months data of up to 5GB free data.
As earlier stated, Glo 22X is a prepaid plan which rewards customers with amazing data and voice benefits every time they recharge their Glo lines.
The plan allows customers to satisfy their browsing and talking needs from the same recharge with as much as Glo 22X (times) Bonus, just like Airtel 8 times bonus and the bumper 9mobile 900% bonus that comes with free iPhone 12 Pro as Crazy Ember Deal for 9mobile users
Glo 22x times Bonus
The good news is that all Glo existing prepaid customers, who have not used their line for consecutive 30days will get the Glo 22X times bonus benefit once they recharge their lines. Customer doesn't need to dial any USSD code to migrate.
As you will be enjoying a whooping 22 times value (2,200%) on every N100 recharge to call ALL NETWORKS.
How to get Glo Free 5GB Data on the Glo 22x times bonus Plan
Up to 5GB FREE data Every Month for 3 months on all Glo existing prepaid customers, who have not used their line for consecutive 30days.
To get these benefits depending on the amount recharged, the customer will receive amazing value as follows:
Recharge Amount
Voice Benefit Main Acct
(N)
Voice Benefit Bonus Acct(N)
Data Value
(N)
Data Benefit on 1st Recharge of the Month*
Data benefit on Subsequent Recharges
Total Value
(N)
N100
100
350
1,750
40MB
40MB
2,200
N200
200
700
3,500
200MB
80MB
4,400
N500
500
1,750
8,750
500MB
200MB
11,000
N1,000
1,000
3,500
17,500
1GB
400MB
22,000
N5,000
5,000
17,500
87,500
5GB
2GB
110,000
Just like the MTN Welcome Back that gives free 10GB Data on an unused MTN line, Glo will be dashing out 5GB data to Glo customers that abandoned their SIM for up to 30days.
The whooping free voice bonus comes up to N17,500 also has its own tariff plan, as shown in the table below.
| | |
| --- | --- |
| Glo to Glo | Glo to Glo calls are charged at 60k/sec for both main and bonus accounts |
| Glo to other Networks | Calls to other networks are charged at 75k/sec for both main and bonus accounts |
| SMS | SMS is charged at N4 per message from main account and N14 per message from bonus account |
As the bonus received on each recharge is valid for 7 days from recharge date.
Glo made it cleared that you will only be charged from the main account if the bonus account is fully depleted/expires if you are making international calls or paying for value-added services. And that the Glo 22X times bonus data will be given separately in a different bucket and will consume first.
Most questions on the Glo Free 5GB Data and 22x times bonus plan
| | |
| --- | --- |
| Questions | Answers |
| How do I use the Data Benefit? | If your phone is data enabled, you can start browsing as soon as you recharge and receive confirmation message of your voice and data benefit |
| What happens if I have an existing data plan before recharging? | The 22X bonus data will be given separately in a different bucket and will consume first. |
| Will I get 22X benefits if I recharge with Glo e-Top Up? | Yes, 22X is available on both physical and e-recharge platforms. |
| How do I know if I have received the 22X Bonus? | Confirmation messages will be sent to your phone after every recharge. In the unlikely event that a confirmation message is not received, kindly dial #122# to view your 22X bonus. |
| What if I want to migrate to another Glo Plan? | Simply dial the code of the plan you are migrating to. First migration within a month is free; subsequent migrations within the same month attract a charge of N100 per migration. |
| What happens if I exhaust my 22X Voice Bonus? | All your calls will be charged from your main account upon exhaustion or expiration of your voice bonus until your next recharge. |
| Can bonus validity days be accumulated? | NO, Maximum available bonus validity days at any time is 7 days |
| What if I'm unable to consume all my 22X Bonus within the Validity Days | Unused bonus cannot be carried over unless another recharge is made within the 7 days bonus validity period |
| Can I make international calls with the bonus? | NO, all international calls will be charged from main account. |
| Can the bonus airtime be used to subscribe for any value added service? | NO, all value added service subscriptions will be charged from main account |
| Can I share my 22X bonus with another Glo customer? | NO, any value in the bonus account is not shareable or transferrable |
| Is 22X a promotional offer? | YES. 22X is a tariff plan and customers will continue to enjoy the plan benefits for 3 months from the date of first recharge. |
| Can I accumulate my 22X bonuses? | YES, every recharge you make will increase the total airtime balance in your 22X bonus account. |
Airtel Browsing News
MTN users, Latest Browsing News
Have Your Heard of KoboBid?
(The New Source of Making Money & Getting Phones for just N100
KoboBid offers various favorite gadgets at unexpected prices. with quality and eye-catching items such as iPhone, the latest Infinix Smartphones, Plasma TV, Games, Cars, Cash, and much more.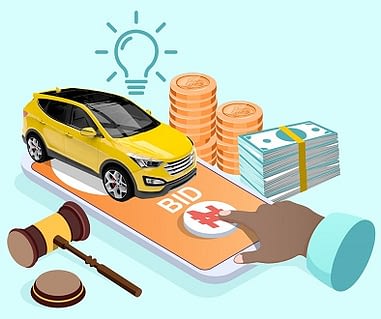 Bidding on products online can be a great way to get a discount you would not find in-store. Think how jealous your friends will be when you tell them you got your Samsung Galaxy S20 for One Thousand Naira (₦1,000) on KoboBid. Be rest assured that you will get the best value for your money.
This is a platform for buying items based on bidding of auction products.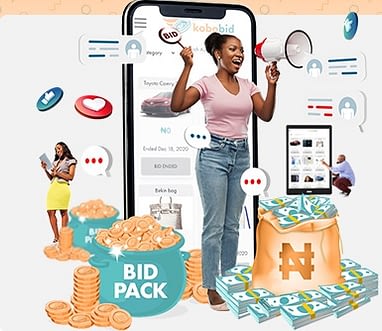 Meanwhile, on the Kobobid auctions, you can earn money as well, see how to start making money on KoboBid here