Making free calls is now the order of the day and that is why you find people on the internet searching How to Make Free Calls. I remembered vividly the time of free SMS service by Mjoy, but it seems the site is no more functioning for such a service.
However, in terms of calling you don't have to search further, here is How to Make Free Calls on MTN called MTN Beep Service
How to Make Free Calls
MTN Beep Service according to the information gathered from MTN Nigeria website is an auto-triggered beep call that allows customers who have run out of airtime, or those with insufficient airtime on their lines, to flash their loved ones.
MTN Beep Service will appear as a missed call on your friends number.
Benefits of MTN Beep Service
MTN Beep service will enable customers to reach out to their loved ones even with zero balance on their MTN lines.
e.g if Mr John wants to call his sister and he has zero balance or insufficient credit,

all he needs to do is pick up his phone and dial his sister's number.

The network will automatically drop a missed call on his sister's line.

This will prompt the sister to call Mr John back.
So, if you are MTN SIM user and found yourself run out of airtime or have insufficient airtime balance to make a call can use this service.
Note that this service works for MTN to MTN Calls and MTN to other local networks. This means that if you have insufficient airtime and you call an MTN number or other local networks, beep service will apply.
How to Make Free Calls While calling MTN always informed you just like this "Your balance is too low for this call. Dial *904*airtime amount# to buy airtime directly from your bank. Thank you"
Then the following will happen Customer A will receive an SMS on his/her phone with the content below:
"You have successfully dropped a flash call on 23480xxxxxxxx @ hh: mm"
A Flash Call (missed call) will be seen on the recipient's phone.
Meanwhile, to enjoy the MTN Beep Service as XtraTime customer with insufficient airtime makes a call, s/he will hear the announcement
"Your balance is too low to make this call, dial *606# to borrow airtime from MTN or dial *904*airtime amount# to buy airtime directly from your bank".
Or
Yello! Press 11 to borrow <Nxx> MTN Xtratime as your balance is too low to make a call. You will be charged a service fee of <Nyy>
If the customer takes an action by dialling *606# or presses 11, then s/he will receive an SMS instruction on how to borrow airtime and the beep service will not apply. Since the customer can borrow airtime there will be no point for the beep service.
Note: A customer has 20 beep service calls a day.
See Browsing Tips on MTN
To view all my best tips on browsing with your MTN SIM, then check out here now, meanwhile, for other networks then check below.
Glo Users
You can get the full free code for browsing on Glo here now
Airtel Users
Airtel just introduced best data for their users, you can check them all here
9mobile Users
Etisalat users, now 9mobile can get how to enjoy 7GB data and much more here for now
Have Your Heard of KoboBid?
(The New Source of Making Money & Getting Phones for just N100
KoboBid offers various favorite gadgets at unexpected prices. with quality and eye-catching items such as iPhone, the latest Infinix Smartphones, Plasma TV, Games, Cars, Cash, and much more.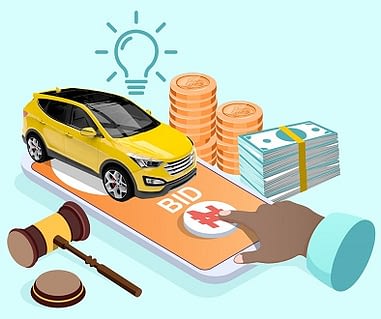 Bidding on products online can be a great way to get a discount you would not find in-store. Think how jealous your friends will be when you tell them you got your Samsung Galaxy S20 for One Thousand Naira (₦1,000) on KoboBid. Be rest assured that you will get the best value for your money.
This is a platform for buying items based on bidding of auction products.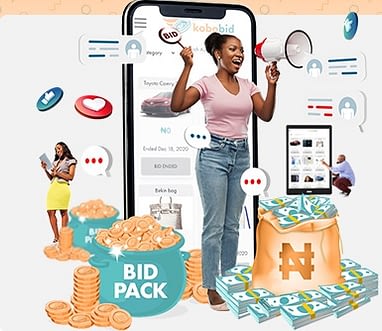 Meanwhile, on the Kobobid auctions, you can earn money as well, see how to start making money on KoboBid here