Making Conference Call may not be too common nowadays based on the tariff plans of our network providers. Meanwhile, most network providers now come with cheap and better tariff plans, this include:
People can be able to call and hold simultaneous conversations with up to 5 other people, whether it is another Airtel subscriber, a fixed line or other mobile phone subscribers.
How to set up a Conference Call
· Make first call
· Place the current call on hold and make second call
· Select the conference call option on your mobile phone. Now you can hold a conversation between the three of you
· To add another person to the conversation, place your current call on hold and make a third call. You can repeat this sequence for up-to five calls.
Costs of conference calls
Conference calls are charged depending on the number of calls made, i.e, if you called three mobile subscribers, you will be charged for each call at the current rate. Source
Articles on Data Browsing
How to Get 24GB, 1.5GB for N300
MTN Data of 24GB, 9GB and 1.5GB is now the best and affordable data bundle from MTN network compared to the likes of Glo 10GB data and 9mobile 7GB data plan.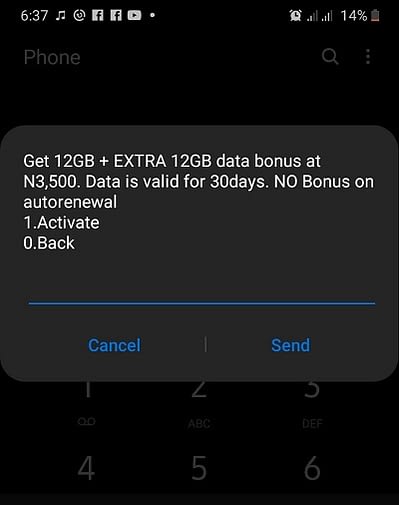 How to get Glo Free 10GB for N500 Recharge (See if you are eligible)
As part of Global Comm commitment to providing a better experience to their customers, they also come with a one-time offer to some selected SIM numbers.
Details on Airtel 1GB Bonus, How to be Eligible
Airtel Free 1GB Data is an exclusive data offer that was voice bonus-centric, you get up to N6000 for recharging with Airtel. Meanwhile, only one part of the recharging bonus of the Airtel exclusive plan comes with an extra 1GB of Free Data, the others are only voice and SMS bonuses.