Sharing is caring they say, while most of our network providers call it Gift, here for you is on how to share data on MTN, Glo, Airtel and 9mobile.
How to Share Data on MTN
You can share up to 1GB of data with your friends and family daily. But the question is how to share the MTN Data bundle with friends or to other MTN SIM cards. The solution is here for you with simple steps.
This is called Data gifting by MTN and it is a service that allows you to gift data bundles to your friends, family relatives and loved ones.
To Share Data on MTN dial *131#
In short, you can dial *131*7*1#
You will be able to check your data bundle balance via the following channels:
SMS: Texting 2 to 131
USSD: Dialling *131*4#
How to Share Data on Glo
Glo's introduction of data sharing comes with a more scintillating package. To spread the love with your data you can add up to 5 Glo network users to your data plan and they get to enjoy immediate fast data services just like you.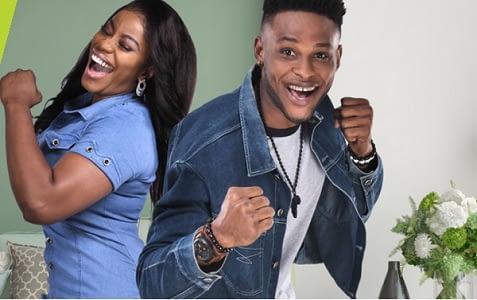 Dial *127*01*[friend's number]# or Send "Share [friend's number]" to 127. e.g. Dial *127*01*0805XXXXXXX# or Send Share 0805XXXXXXX to 127.
Meanwhile, there may be a time you wish to remove a friend Glo from the list of users for share Gla data. In short to remove a user from Glo sharing list, then see how below;
To REMOVE people from sharing, dial *127*02*[friend's number]# OR Send "Remove [friend's number]" to 127 e.g. Dial *127*02*0805XXXXXXX# or Send Remove 0805XXXXXXX to 127.
In a situation while, you decided to know the Glo users that was on your share Glo data pack, then see below on how to know your data sharing list.
To LIST PEOPLE sharing your subscription, dial *127*00# or Send "List" to 127
Alternatively, visit hsi.glo.com from your device (using Glo SIM) and use the sharing feature.
How to Share Data on Airtel
Airtel allows you to share a data plan with family and friends across phones, tablets and laptops. Here are two ways to share an Airtel data plan:
Data Me2U (aka Data Share): You can "share" or "transfer" from the data allowance of an already purchased data bundle to another customer. For example, if you have purchased a 1.5GB Monthly, you can transfer 100MB to another customer.
To share/transfer data, simply dial *141# and select the option for Gifting or Me2U.
Data Gifting: Data gifting allows you to buy a data bundle plan for another customer by paying with your own airtime. For example, if your friend/family runs out of data, you can just buy another data plan for the person.
To gift data, simply dial *141# and select the option for Gifting or Me2U.
How to Share Data on 9mobile
To Share Data Plan to Your Family and Friends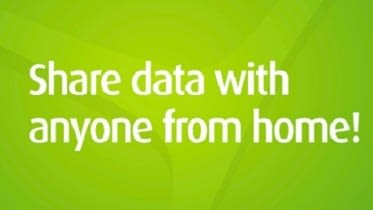 Best MTN call-tariff plans 11k/s + free 1GB (& Smile call codes)
9mobile allows you to allocate a portion of your data to a maximum of 5 9mobile numbers. Meanwhile, unused allocated data can be claimed back.
How to activate Share Data on 9mobile
Dial *917#. then, buy any desired standard data plan
to share, dial  *229*9*pin*data quota*recipient's number*3#
you can also dial *200# & follow the menu options
How to Transfer 9mobile Data to Your love ones
9mobile allows you to transfer from your data to another 9mobile user. maximum of 200MB can be transferred at a time. maximum of 1000MB can be transferred in a day.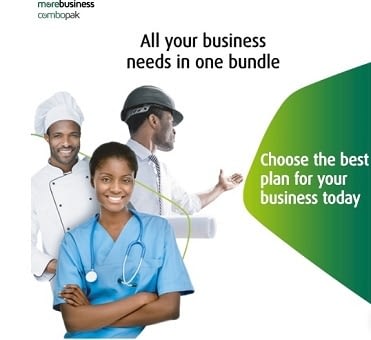 Cheap MTN data plan | 4GB, 1GB for as low as N200 | 30 day
Here is how to transfer data:
Dial *229*pin*volume of mb*recipient's number# e.g. *229*0000*40*08091234567#
How to Share 9mobile Data Plan on Multi-device
Do you know that 9mobile also allows you to use one data plan on different devices? You can add up to 4 secondary/additional SIMs to the primary SIM
And to activate 9mobile on Multi-device:
dial *215*pin*1*new number*new puk#
*for subsequent SIM, replace '1' with '2', '3' or '4'
How to enable 9mobile Data gift to your love ones
9mobile gives you the chance to buy data as a surprise for another person, this is known as Data Gift. You will be charged for the data while the recipient gets the bundle.
How to gift data on 9mobile:
Dial  *standard data plan code * recipient's number#
e.g. for a 1GB data gift,
dial *229*2*7*recipient's number#