In the new post, I will share with you other MTN Tariff Package that comes with more value for your money. This I called special MTN Tariff Plan, just like in my previous post where I shared with you the Best MTN & Cheap Tariff Plans with 4.5GB monthly data.
The first on my list is the MTN BetaTalk, this is a prepaid tariff plan that rewards you their customer with
250% airtime bonus on EVERY recharge from N1 and above.
It also offers special data bundles: 40MB at N50 and
250MB at N200
MTN Better Talk Tariff Plan
The above benefits from MTN BetaTalk can be enjoy by following the details.
To migrate and enjoy full benefits of MTN BetaTalk, simply dial *123*2*1# or text BT to 131.
MTN as you all is a bonus Bumber Tariff Plan with larger percentage of free bonus at your dispenser, this included and not limited to 700% recharge bonus on N100 and above.
MTN YafunYafun Tariff Plans
The YafunYafun is a special tariff package that rewards New MTN customers with lots of benefits after registering and activating a new SIM.
Benefits of YafunYafun
Once you buy, register and activate a new number, you will be able to enjoy the following benefits on the plan:
700% bonus on EVERY recharge of N100 and above:
400% of the bonus will be used for National Voice and SMS WHILE 300% of the bonus will be used for Data on all websites etc.
N500 Activation bonus: N400 for National calls/SMS and N100 for ALL Data activities
100% Data Bonus on SELECT Data activation.
Plus other exciting offers.
How to activate MTN YafunYafun
To activate MTN YafunYafun simply do the following:
Buy a new SIM, register and activate it and then select MTN YafunYafun tariff plan from the USSD Menu that will be displayed.
However, if you fail to choose a tariff plan, you will be activated on YafunYafun plan by default.
MTN Awuf4U Tariff Plan
Awuf4U is an offer that will reward customers with 400% airtime bonus on every recharge from N100 & above OR 275% on every recharge between N1 & N99. The X5 offer will be available to ALL MTNN Prepaid and Post-paid customers.
Summary of Awufu4U Offer
| | | |
| --- | --- | --- |
| Recharge Amount (N) | Face Value + Bonus in Awuf4U Account | Validity |
| N100 and above | 400%+Recharge Value | 30 days |
| N1 – N99 | 275%+Recharge Value | 14 days |
To get the Awufu4U offer simply recharge using the special code *888*PIN# or via VTU.
Recommended Post
Have Your Heard of KoboBid?
(The New Source of Making Money & Getting Phones for just N100
KoboBid offers various favorite gadgets at unexpected prices. with quality and eye-catching items such as iPhone, the latest Infinix Smartphones, Plasma TV, Games, Cars, Cash, and much more.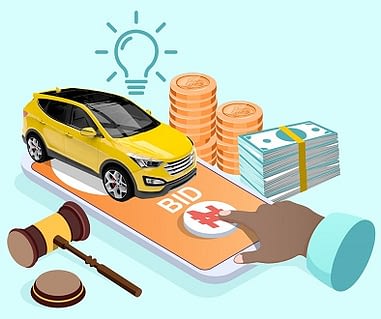 Bidding on products online can be a great way to get a discount you would not find in-store. Think how jealous your friends will be when you tell them you got your Samsung Galaxy S20 for One Thousand Naira (₦1,000) on KoboBid. Be rest assured that you will get the best value for your money.
This is a platform for buying items based on bidding of auction products.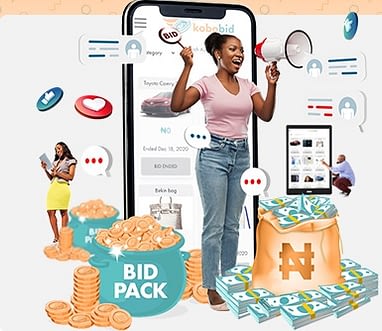 Meanwhile, on the Kobobid auctions, you can earn money as well, see how to start making money on KoboBid here