I believed MTN is now getting senses with their New MTN Double Data, just imagine when we make call Per minute charges while a minute Per call then was for N30 thanks to GlobalCom who librated us with Per Seconds charges.
That was the benefit of competitions in our Telecommunication industry. Again, with Airtel double data, MTN just join the train with MTN Double Data plus free 4GB as well.
This post is just an update to already existence write-up on this website. But this comes in a double-barrel form. Firstly the Airtel Double Data Activation code and secondly the MTN double data code.
MTN double data code
The 4G upgrade is free and available to all customers who newly upgraded their SIMs to 4G/LTE and newly activated or already using 4G/LTE SIMs.
Enjoy 100% bonus on every N500 to N5000 data bundles purchased from month 1 to month 3 after upgrading SIM to 4G (Please see table below)
| | | | | |
| --- | --- | --- | --- | --- |
| Price | Normal Data Volume | 4G & MTN Data Bonus | Validity | USSD Activation Code |
| N500 | 2GB | 4GB | 1 day | *131*154# |
| N500 | 750MB | 1.5GB | 7 days | *131*103# |
| N1000 | 1.5GB | 3GB | 30 days | *131*106# |
| N1200 | 2GB | 4GB | 30 days | *131*130# |
| N2000 | 3.5GB | 7GB | 30 days | *131*110# |
| N3500 | 6.5GB | 13GB | 30 days | *131*107# |
| N5000 | 11GB | 22GB | 30 days | *131*116# |
The difference between the MTN Double Data and the Airtel Double Data was that Airtel have long validity period for their Data than the MTN plan.
See the N500 subscription in the data table above for example and more clarifiction.
Get other full details on MTN Data Plans here as well s on other networks in Nigeria here
Airtel Double Data & Its Activation code
It has become the tradition of some of our network providers if not all of them, the Glo, MTN, Airtel and even 9mobile among many others, To give their customers incentives or let call it bonuses when you recharge.
How to Get Airtel Free 4G Data
The Airtel Free 4GB data come as an incentive for upgrading or buying new Airtel SIM's to 4G LTE. Firstly, you need to set your phone network setting to 4G if you want to use the Free 4gb data bonus that lasts for just 7days and it works on any 4G devices.
Meanwhile, you can also use your old Airtel SIM to get those bonus of up to 10gb data. Read this piece or buy new 4G LTE SIM to enjoy free data read this on how to activate and more.
To get all the list of 4G LTE device that works for all networks in Nigeria see them all here.
Back to the Matter
See the table and the subscription code for Airtel Data plans here including the Activation code for Double Data here
Have Your Heard of KoboBid?
(The New Source of Making Money & Getting Phones for just N100
KoboBid offers various favorite gadgets at unexpected prices. with quality and eye-catching items such as iPhone, the latest Infinix Smartphones, Plasma TV, Games, Cars, Cash, and much more.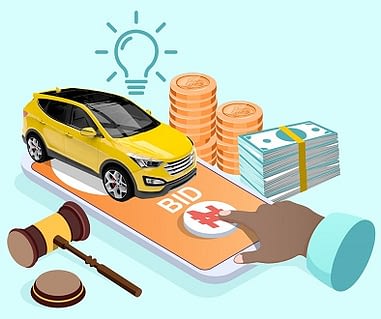 Bidding on products online can be a great way to get a discount you would not find in-store. Think how jealous your friends will be when you tell them you got your Samsung Galaxy S20 for One Thousand Naira (₦1,000) on KoboBid. Be rest assured that you will get the best value for your money.
This is a platform for buying items based on bidding of auction products.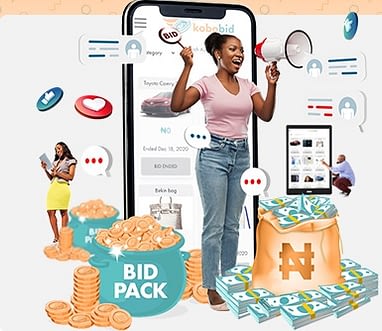 Meanwhile, on the Kobobid auctions, you can earn money as well, see how to start making money on KoboBid here