MTN4Me can be activated by all MTN prepaid users. It's a unique platform that provides you with special offers across multiple categories.
This article is quite different to my popular post on how to get MTN 1GB Data for N200, and the one of getting MTN 1GB for N100
What is MTN4ME
As I stated earlier it is a unique platform that provides you with special offers across multiple categories suited specifically to your needs/interests. The offers presented to you on MTN4ME are unique per customer and provide the best value for you on the MTN network. And the platform is for everyone who is on MTN Prepaid Plan.
The Unique offers on MTN4Me platform to benefit you
Top Deals 4ME
Data Offers 4ME
COMBO Bundles 4ME
Recharge Offers 4ME
Important announcement: I am sorry for diverting your attention but I think this is necessary to share with you as a bonus for visiting my site. For you to know how important this is, I shared this piece of tips on only 10 highly viewed posts on my site and thank God for visiting one of them today. See detail of the secrets I wish to share at the end of this post below.
Recommended
If you take notice of my chosen words, I laid emphasis on unique offers. This was because MTN data offer 4ME are unique per customer and provide the best value for you on the MTN network.
It gives you cheap data at a very affordable discount, you can get MTN 10MB for N2 and 75MB for N20, it offers 200MB for N50, 1GB for N200, 1.5GB for N300. Also, you can get as much as 10GB for N3500, 6GB for N2000, depending on the data plan made available to you (this means, the offers available to Mr A might be different to Mr B, C, ….. Mr Z
It will interest you to know that Airtel Free 1GB Data and the MTN Free Data of up to 2GB is still working, you can check them all out here
How to access MTN4ME?
You can access MTN 4ME by
Visiting MyMTNApp, Click on the MegaDealZone tab and use the "Crack the Egg" feature to redeem your offer
Calling the Call Centre (180) and requesting your offer from an agent.
Visiting an MTN retail store and requesting your offer from an agent.
Recommended Glo Browsing tips
However, If you are the type that loves making calls, you can opt-in for the Recharge offers 4Me, if you love spending time on the internet, then you can opt-in for the Data offers 4Me. Meanwhile, if you love a 2-in-1 package (Like getting more call time with massive data then go for COMBO Bundles 4Me.
The MTN4Me Code
Dial *121# on your mobile phone.
MTN4Me Data Plan and Validity Period
10MB for N2 valid for just 24 hours
1.5GB for N300 valid for 7 days
1GB for N200 valid for 7 days
200MB for N50 valid for 14 days
How to check mtn4me data balance
Once you have subscribed, you can check your data balance with ∗131∗4#
Share with me, after dialling the code to check your unique offer and do let us know the offer you were eligible for, using the comment box below.
Have Your Heard of KoboBid?
(The New Source of Making Money & Getting Phones for just N100
KoboBid offers various favourite gadgets at unexpected prices. with quality and eye-catching items such as iPhone, the latest Infinix Smartphones, Plasma TV, Games, Cars, Cash, and much more.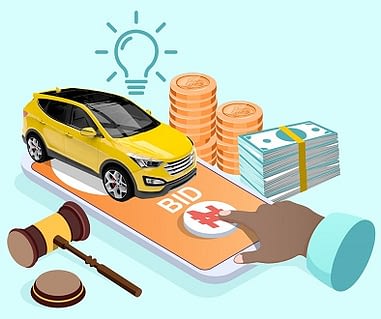 Bidding on products online can be a great way to get a discount you would not find in-store. Think how jealous your friends will be when you tell them you got your Samsung Galaxy S20 for One Thousand Naira (₦1,000) on KoboBid. Be rest assured that you will get the best value for your money.
This is a platform for buying items based on the bidding of auction products.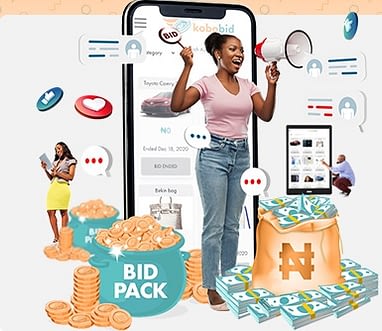 Meanwhile, on the Kobobid auctions, you can earn money as well, see how to start making money on KoboBid here
As I promised I will share with you for making it to this part of the post, a trending App that people now use to make money daily. You might have heard of the SHAREit lite App, it is no more a new App for transferring files, cleaning junk on file, making money for playing games and the likes, But I and my friend just discovered 5 ways to make up to N50,000 with SHAREit lite App see details here