With numerous data plans and packages on this site, such as the Airtel Binge that gives 1GB and 2GB for as low as N350 comes the MTN 1GB for N100.
I will work you through the activation process how to check your eligibility and much more. But before then, below are some useful browsing tips that rock the world.
Glo Splash was like the Airtel Binge, but with Glo cap, its plan with a low price of 1GB and 2GB for just N300 get it activation code here
9mobile on their own do good with 9X times bonus with 1GB free data bonus. See details on 9mobile here
Important announcement: I am sorry for diverting your attention but I think this is necessary to share with you as a bonus for visiting my site. For you to know how important this is, I shared this piece of tips on only 10 highly viewed posts on my site and thank God for visiting one of them today. See detail of the secrets I wish to share at the end of this post below.
MTN 1GB for N100
The MTN 1GB for N100 is a data plan with eligibility palaba, the 1GB for N100 on MTN works for selective MTN SIM.
DENT: Get free 4GB Data & Airtime worth N2500 for download
Meanwhile below is the way to check if your MTN line will be eligible for this data plan.
To check your eligibility status:
NOTE
Make sure you don't have up to N100 on the Sim while checking your sim eligibility.
Cheap MTN data plan | 4GB, 1GB for as low as N200 | 30 day
Here are the responses to expect.
If you get a response telling you: "insufficient balance", then you're in luck: your MTN Sim is eligible for this cheapest data bundle offer then recharge and here is the possible response to get.
2. If your SIM isn't eligible, you get the message saying "You're not eligible for this offer". You might need to get another MTN SIM for it.
Activation code for the MTN 1GB for N100
Recharge your MTN Sim with N100, then dial the initial code used for checking the sim eligibility *131*100#
Read all the free browsing tips here, a dedicated page for all free browsing lovers.
You get the prompt to subscribe for the 1GB. However, this MTN data plan comes with 30days validity.

Have Your Heard of KoboBid?
(The New Source of Making Money & Getting Phones for just N100
KoboBid offers various favourite gadgets at unexpected prices. with quality and eye-catching items such as iPhone, the latest Infinix Smartphones, Plasma TV, Games, Cars, Cash, and much more.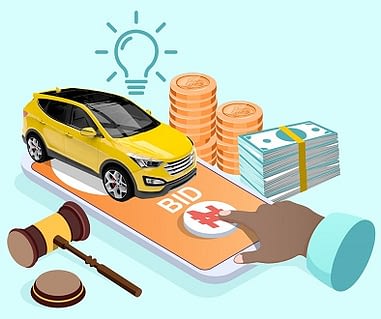 Bidding on products online can be a great way to get a discount you would not find in-store. Think how jealous your friends will be when you tell them you got your Samsung Galaxy S20 for One Thousand Naira (₦1,000) on KoboBid. Be rest assured that you will get the best value for your money.
This is a platform for buying items based on the bidding of auction products.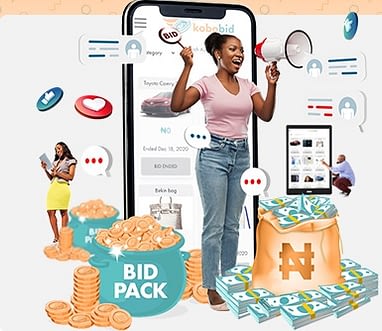 Meanwhile, on the Kobobid auctions, you can earn money as well, see how to start making money on KoboBid here
As I promised I will share with you for making it to this part of the post, a trending App that people now use to make money daily. You might have heard of the SHAREit lite App, it is no more a new App for transferring files, cleaning junk on file, making money for playing games and the likes, But I and my friend just discovered 5 ways to make up to N50,000 with SHAREit lite App see details here