Are you been stranded in a location and can not use any other network except Airtel. Here below is the way to Register Your Airtel Sim yourself.
KYC self-help platform (SMS & USSD based) helps customers find the nearest KYC registration location to them. This is to create ease of access to information on nearest KYC registration locations.
Register Your Airtel Sim (Service is available via)
· USSD Menu: Dial *386# for new activations.
· SMS: Send HELP to 38600 for already exiting customers.
Customers that want to register their lines can access the nearest Airtel touch-point for assistance as regards Airtel product and services, and get a list of outlets nearest to them using the USSD or the SMS platform.
KYC self-help platform is available to all customers (New and Existing).
What does "AREA" mean?

This is the closest popular point to customer location e.g. Send 'Help' to 38600 and response he gets should read-Send "STATE" "AREA" to 38600 e.g. Lagos Ikeja to 38600, Kano sabon gari to 38600, Abia ariria to 38600.
Recommended Post
Airtel: 4 things to do to get 7GB for 30days + 8x bonuses
9mobile 7GB + free social data for N1500 (Its Activation code)
Glo 1GB data for N100 with 5days validity (Its activation code)
Have Your Heard of KoboBid?
(The New Source of Making Money & Getting Phones for just N100
KoboBid offers various favorite gadgets at unexpected prices. with quality and eye-catching items such as iPhone, the latest Infinix Smartphones, Plasma TV, Games, Cars, Cash, and much more.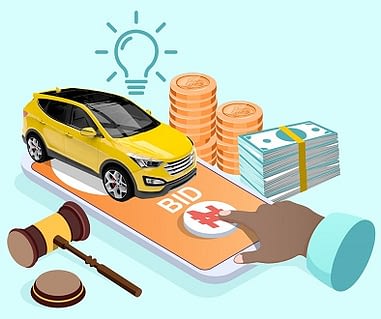 Bidding on products online can be a great way to get a discount you would not find in-store. Think how jealous your friends will be when you tell them you got your Samsung Galaxy S20 for One Thousand Naira (₦1,000) on KoboBid. Be rest assured that you will get the best value for your money.
This is a platform for buying items based on bidding of auction products.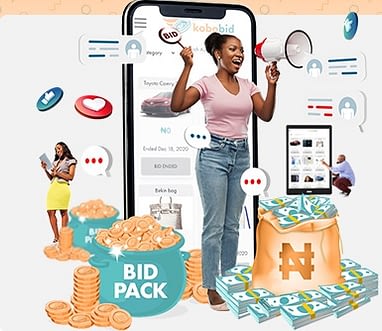 Meanwhile, on the Kobobid auctions, you can earn money as well, see how to start making money on KoboBid here