Better days ahead with data subscription in this country and that is how it started in the Advanced and Developed countries of the world. Special Airtel Data Offer is here at a low price.
Things were not as before since the stop of sales of SIM for many and I inclusive. You could remember that Airtel offers Double Data for a newly register SIM with a package that has 6 months validity period. Likewise, MTN offers a Yakata bonus on both voices as well as the data plan bonus on the new SIM.
Meanwhile, as all this as stopped, life goes on and we need to find good alternatives if the network providers doesn't see the necessity to offer their subscribers with whopping offer that can lure them in sticking to their networks, then we the subscriber will definitely find our way
How to Activate Airtel Data Offer
The image above was special data offer by Airtel that gives 1GB for as low as N200 and the activation code for the Airtel Data Offer is *141*242#. If this is done repeatedly multiple times will give you more data at a low price and thanks to Airtel for offering this, though we need better offers.
Meanwhile, due to that validity period of the above data offer, this may not be suitable for all, so you can follow the below steps to get better data offers from Airtel.
The Airtel Data Offer Activation Code
All you have to dial *141# then wait for the response as displayed below, select My offer
However, from the displayed image below you can see that Airtel can offer you 1GB data for N300 and 2GB data for N500, all as a daily data plan. Meanwhile, you can as well get 6GB data for N1500 and lo data of 750MB data for N500 with 7days and 14days validity period respectively.
It is far fetch that a monthly data offer is also available for you with 1.5GB, 2GB data for N1000 and N2000 respectively as well as 3GB for N1500.
On testing this code on another Airtel SIM, this is what I got, check below image and it analysis.
This come with little Data Offer but more cheaper and make more senses. With just N100 you get 200MB data for daily data offer, as 7days data comes with 1GB at N200, just as I stated in the title of this post.
Article for You: See 4 Ways to Make Money Online with a Website
Furthermore, 2GB data is for N500 with 14days expire time, 6GB data for N1500 while, the monthly data plan offer comes with 4GB data at N1000
Let me know in the comment section below, after checking your Airtel Data offer what do you get because this offer varies from SIM to SIM
Meanwhile, I took more effort to test another SIM, because I was not too satisfied with the above data offers as I do use more data on a monthly basis. As the Airtel double data do offer much more with my monthly N2500 data subscription. See what I got from the 3rd SIM that I am now using on the Airtel Data Offer:
This 3rd SIM that I tested comes with just 3 data offer and the offers as shown in the image above. the 1GB data is for 7days validity period and at just N200, while, the other 7days plan is for N300 and you will get 1.5GB data.
Recommended: See the Latest Browsing Codes on All Network
To me, this makes senses than even the double data that I do subscribe to on a monthly basis. Then I go for the 3rd offer from the above 3rd SIM that gives 5GB data for just N1000 with a 14days validity period. This if I repeated it twice a month I get 10GB for as low as N2000 and further repeated after exhausting the previous subscription, it translates to getting 15GB for just N3000.
This to me is far cheaper and no problem waking up late at night for the free 4GB YouTube subscription that comes with the new refined Data Plan by Airtel, I no watch YouTube any time of the day and sleep like a babe at Night.
Check Your Data Offer and let me know hat you get in the comment section below. Do you think this will work for you?
As you can see I tried multiple Airtel line before getting what I am satisfied with.
How many Airtel line did you tried for the Airtel Data Offer, share yours in the comment box below
Have Your Heard of KoboBid?
(The New Source of Making Money & Getting Phones for just N100
KoboBid offers various favorite gadgets at unexpected prices. with quality and eye-catching items such as iPhone, the latest Infinix Smartphones, Plasma TV, Games, Cars, Cash, and much more.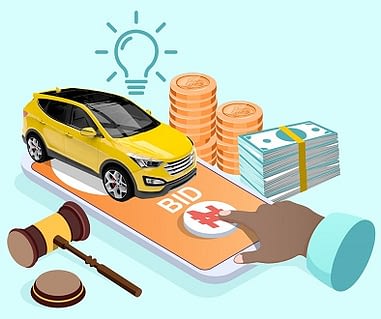 Bidding on products online can be a great way to get a discount you would not find in-store. Think how jealous your friends will be when you tell them you got your Samsung Galaxy S20 for One Thousand Naira (₦1,000) on KoboBid. Be rest assured that you will get the best value for your money.
This is a platform for buying items based on bidding of auction products.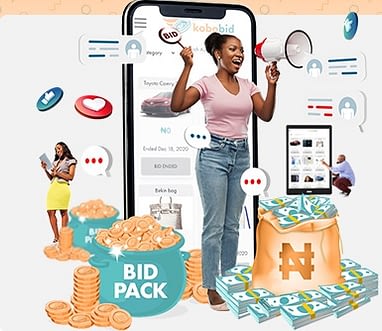 Meanwhile, on the Kobobid auctions, you can earn money as well, see how to start making money on KoboBid here
Don't forget to like and share this post. Thanks for your love