This article is two in one, as I will be sharing with you how to enjoy MTN Data Referral promotional and how to get 1GB data for N200.
MTN Data Referral is a promotional programme that allows you to send invites to your friends who have not used data on their lines within 30-365 days to buy any MTN data bundle.
After referring another customer you will enjoy a 10% bonus of the bundle activated by the referred customer. While the referred customer will enjoy 50% of the data bundle she/he purchased.
How it works, The MTN Data Referral
Refer any MTN customers that you know or identify subscribers who have not performed an internet activity on their lines with 30 to 365 days.
How to Refer a Friend, while both of you get MTN Data Referral for free
You can refer a friend by dialling *131*1*Referred Phone number# on your phone or by sending REF(space)Referred Phone number(space)1 via SMS to 131.
You can only refer ten (10) phone numbers in a day. Meaning every other day, you can still refer 10 MTN phone numbers.
Note
You will get 10% bonus of only the first data bundle purchased by each referred friends, while they will enjoy an additional 50% bonus of the same data bundle they activated.
And both the 10% that you get as a referral as well as the 50% new customers get will be valid for 24 hours.
How do I check the referral bonus balance?
You will be able to check your bonus data balance via the following channels:
SMS: Texting 2 to 131
MyMTNApp
The MTN 4GB, 1GB for as low as N200
The most benefit of smartphones nowadays especially the much-discussed 4G camera Smartphones, was not used purposely for calling alone but for surfing the internet. The good news here is cheap MTN data plan for all eligible MTN customers.
Cheap MTN Data Plan Eligibility
The data plan according to findings does not work for all but, only for selected MTN SIM's. The findings also show that this MTN data plan most works on dormant MTN line, that has not been used for more than 30days.
How to activate the MTN data plan
Let me be cleared here that this plan is not a cheat but was based on your eligibility. However, MTN did not specify if it will work on NEW or OLD sim cards only.
Also Read: How to Get Free MTN 4G Mifi for 100gb data plan
To subscribe for MTN 250MB for N100
Dial *131*65# and choose 1 (3days)
To subscribe for MTN 1GB for N200
Dial *131*65# and choose 2 (7days)
How to subscribe for MTN 4GB for N1000
Dial *131*65# and choose 3 (30days)
To check your data bundle balance
Dial *559*4# or dial *131#
Have Your Heard of KoboBid?
(The New Source of Making Money & Getting Phones for just N100
KoboBid offers various favorite gadgets at unexpected prices. with quality and eye-catching items such as iPhone, the latest Infinix Smartphones, Plasma TV, Games, Cars, Cash, and much more.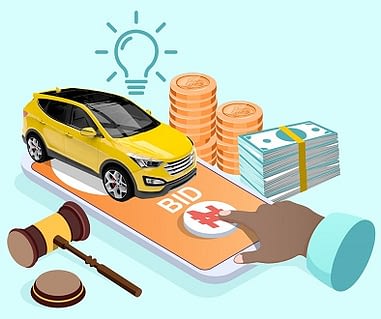 Bidding on products online can be a great way to get a discount you would not find in-store. Think how jealous your friends will be when you tell them you got your Samsung Galaxy S20 for One Thousand Naira (₦1,000) on KoboBid. Be rest assured that you will get the best value for your money.
This is a platform for buying items based on bidding of auction products.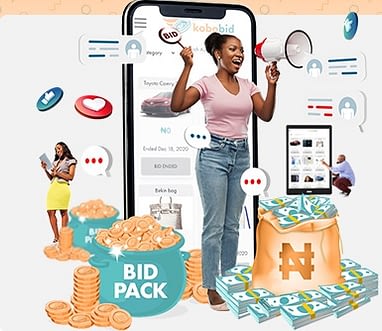 Meanwhile, on the Kobobid auctions, you can earn money as well, see how to start making money on KoboBid here