Airtel is the best choice for many people when it comes to data bundle and cheap data plan, meanwhile, Glo can't be pushed aside as well based on their customer-centrist approach to the market. Get here the latest Glo Data of N100 for 30days bundle with Free N600. As if that is not enough here comes Airtel SmartBox Outdoor Unit (ODU), that gives you an imaginary experience of having network mast at your doorstep.
Airtel brings to you new experience just like they did in the Airtel Data bundle of 3GB daily for 30days validity, But mind you, the better experience is here for you to grab with the new Airtel SmartBox Outdoor Unit (ODU) A better way to experience Home Broadband as it should be.
What is Airtel SmartBox Outdoor Unit (ODU)?
Airtel Smartbox is a device that gives you unmatched experience based on internet speeds by Airtel. With the Airtel SmartBox Outdoor Unit (ODU) you are guaranteed enjoyed faster speeds,
Get faster downloads for Video Streaming and access to Virtual Meetings on the Airtel Smartbox,
Online Learning and Tutoring,
Video Gaming,
Transfer & Download of large files,
TV and Video Streaming etc.
How Airtel Smartbox Outdoor Unit (ODU) Works
With an Outdoor Unit (ODU), an external antenna, the Airtel SmartBox Outdoor Unit provides significantly boosted network experience to your home for continued internet access.
You can also enjoy a complimentary data of 240GB which is valid for 60 days on every ODU device
Furthermore, there is a plan for every user or home depending on your internet needs.
Choose any of the monthly plans, enjoy your world of speed with Airtel SmartBox and Get more than enough data to go round.
| Plan Name | Price | Data Volume | Bundle Validity (Days) | Bonus Data (Daily) |
| --- | --- | --- | --- | --- |
| Mega 8 | 8,000 | 25GB | 30 | |
| Mega 20 | 20,000 | 120GB | 30 | |
| Mega 30 | 30,000 | 200GB | 30 | |
| Mega 36 | 36,000 | 280GB | 30 | |
| Mega 50 | 50,000 | 400GB | 90 | |
| Mega 60 | 60,000 | 500GB | 120 | |
| Mega 100 | 1,00,000 | 1TB | 365 | |
| Ultra Standard | 20,000 | 130GB | 30days | 3GB Bonus Data after main bundle is exhausted within validity period |
| Ultra Diamond | 30,000 | 210GB | 30days | 3GB Bonus Data after main bundle is exhausted within validity period |
| Ultra Platinum | 60,000 | 550GB | 30days | 3GB Bonus Data after main bundle is exhausted within validity period |
Source
How to Activate Airtel 1GB for N200, 2GB for N500 and 4GB for N1000
Good news to all, as Airtel launched a special data plan with Airtel 1GB for N200 and much more, this was just like MTN Welcome Back that gives 1GB for N200 and 4GB data for N1000. The MTN plan works for old SIM, that has been abandoned (unused) for more than 2 months. Read more about it here
This article is all in one, as I shared with you all the working browsing tips on Airtel here for you. This range from free data plan, to double data and to free 4GB data on Airtel 4G bonus.
The Special Data Plan of Airtel 1GB for N200
This plan has been on for years now, but many people do not know, including myself not until I got a message that I should enjoy this Awoof data plan by Airtel themselves:
N100 for 200MB of data for 1day
N200 for 1GB data for 7 days
Airtel 2GB data for N500 with 14days validity period
4GB data for just N1000 and comes with 30 days validity period and
6GB for N1500 for 7days usage period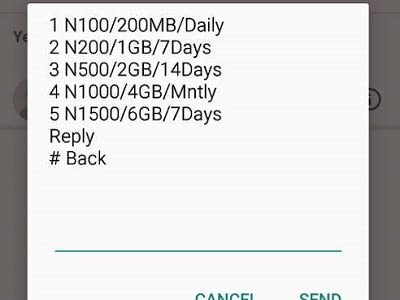 Also Read: All the Free Airtel Data here Now
How to Activate Airtel 1GB for N200
You can activate by checking your eligibility on Airtel 1GB for N200, 4GB for N1000, 2GB data for N500. The activation code for Airtel 1GB for N200 is *141*241#. As I said the data plan is a special one, so you may not be eligible, but I know 99% of Airtel SIM's will be eligible.
Its muchly important to know how to check your special data bundle balance, see the code more on the plan here now.
See How to Get Airtel Free 3GB Data to all Users + Free Airtel TV Streaming
A very pleasant time to all Airtel users, as you can now enjoy Airtel Free 3GB Data. The plan was part of the bonus that comes along with the Airtel TV App.
You can now stream live and latest Best video-on-demand with the Airtel TV
Airtel TV offers you unlimited access to the best video-on-demand (VOD) content from around the world. Watch and stream thousands of popular movies, TV series, documentaries, sports events, skits, kids, music videos, gospel music and more from Nollywood, Bollywood, Zollywood and Hollywood (coming soon).

For You: Airtel: 4 things to do to get 7GB for 30days + 8x bonuses
You also get to watch popular TV channels such as Al Jazeera, Bloomberg Television, Trace (Urban, Africa, Mziki, Tropical, Gospel and Sports Stars), Gametoon, Fashion Box, Bollywood, Nautical, God TV, and Inspiration TV among others.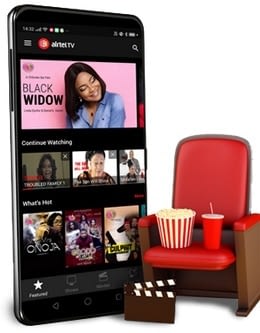 Airtel Free 3GB Data for all
All you need to enjoy the service is a registered Airtel SIM, a data-enabled handset/device and an Airtel data bundle.
You can now activate the Airtel Free 3GB Data from this page now for free
Have Your Heard of KoboBid?
(The New Source of Making Money & Getting Phones for just N100
KoboBid offers various favorite gadgets at unexpected prices. with quality and eye-catching items such as iPhone, the latest Infinix Smartphones, Plasma TV, Games, Cars, Cash, and much more.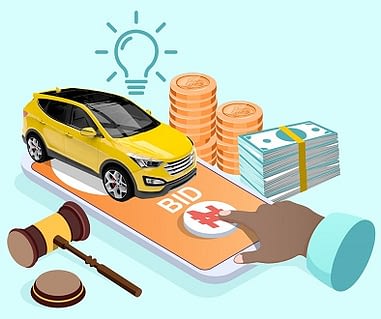 Bidding on products online can be a great way to get a discount you would not find in-store. Think how jealous your friends will be when you tell them you got your Samsung Galaxy S20 for One Thousand Naira (₦1,000) on KoboBid. Be rest assured that you will get the best value for your money.
This is a platform for buying items based on bidding of auction products.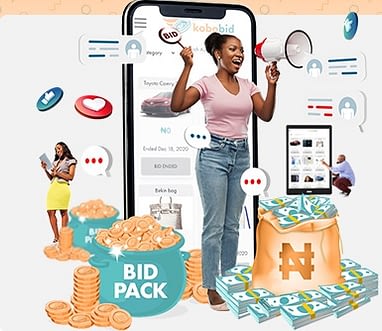 Meanwhile, on the Kobobid auctions, you can earn money as well, see how to start making money on KoboBid here