Dent now increase the referral bonus, meaning you get more Dents for recharging your phone for top–up and getting your desired amount of browsing data anytime anywhere. This is just an update (modification) to my previously written post.
Updates: Airtel 6GB + Free 4G LTE 4GB data (Activation code)
DENT-App is an international platform to send mobile data top-up and earn free data with the App. Get mobile data recharge for smartphones in Nigeria with unlimited data offers.
How to Send MTN Data bundle, gifting service to another SIM
The DENT App allows you to top-up someone else's or your own phone, no matter where in the world you are. Meaning, one of the main purposes of the Dent was just to give you free opportunity to earn data and airtime top-up.
Important announcement: I am sorry for diverting your attention but I think this is necessary to share with you as a bonus for visiting my site. For you to know how important this is, I shared this piece of tips on only 10 highly viewed posts on my site and thank God for visiting one of them today. See detail of the secrets I wish to share at the end of this post below.
Dent referral earn free unlimited data
The App allows you to top-up someone else's or your own phone, no matter where in the world. The supporting countries are as following the USA, Mexico, Brazil, Guatemala, Bangladesh, Morocco. Other includes Nigeria, South Africa, United Arabic Emirates and more are coming every month.
This mobile app gives you free data worth up to 1GB on any network in Nigeria and in other supported countries in the world.
Meanwhile, this post limited it focusing on networks in Nigeria which are Airtel, 9mobile, MTN and Glo, You start to get the free data by just installing the app and signing up.
For Android and iPhone users, Download DENT App From Here.
Launch the app and enter your mobile number
A verification code will be sent to your mobile number, enter and proceed
Connect your Facebook or Google or Manually. In this case, I advise you choose manually
Compatible device
The app is available for Android 5.0, 6.0 Marshmallow, 7.0 Nougat, 8.0 Oreo and 9.0 latest version. iPhone users can also download the app, it requires iOS 11.0 or later.
If your phone Android version is as low as O.S versions 4.4, 4.0, 4.2, and it likes, then you need to upgrade the phone or with Custom ROM if the official version is not yet available. However, if your phone is compatible proceed by Download DENT App From Here Now

Once your registration is complete, you will be welcomed with 2,500 Dents worth more MB on any network.
To redeem your DENTS as data simply enter your phone number into the "Send Data To" box
Finally, select the data amount you want to redeem.
That is all. Your line will be credited with the said data
How to Get Your DENT Referral Link
It's very easy, your referral link is there on the homepage you will earn up to 1200 unit of DENT as your friend also earn the same amount. All you need to do is click on "INVITE NOW" and you will see the unique link. You can then proceed to share with your friends on social media, forums, etc to get more dents.  The more you invite, the more free data and airtime you earn.
Utilize this opportunity and enjoy the awoof data while it lasts. Download DENT App From Here Now and get your free data wired to your SIM.
NOTE
For all existing Dent users, do frequently checkout your referral link, as DENT do change those link. Meaning to share your old link confirm first from your dent App to compare if it has been changed or not.

Credit to Kinfovillage now Kinfoarena.com
Have Your Heard of KoboBid?
(The New Source of Making Money & Getting Phones for just N100
KoboBid offers various favourite gadgets at unexpected prices. with quality and eye-catching items such as iPhone, the latest Infinix Smartphones, Plasma TV, Games, Cars, Cash, and much more.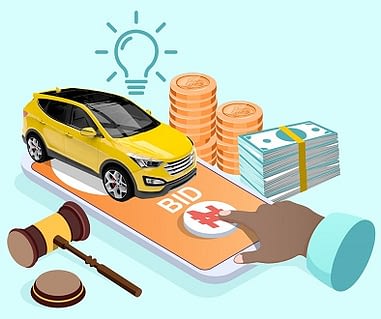 Bidding on products online can be a great way to get a discount you would not find in-store. Think how jealous your friends will be when you tell them you got your Samsung Galaxy S20 for One Thousand Naira (₦1,000) on KoboBid. Be rest assured that you will get the best value for your money.
This is a platform for buying items based on the bidding of auction products.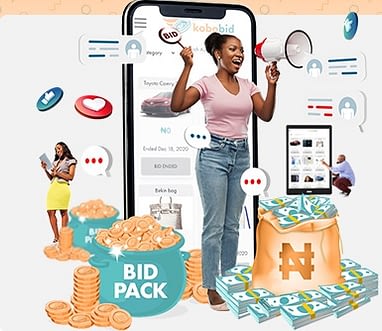 Meanwhile, on the Kobobid auctions, you can earn money as well, see how to start making money on KoboBid here
As I promised I will share with you for making it to this part of the post, a trending App that people now use to make money daily. You might have heard of the SHAREit lite App, it is no more a new App for transferring files, cleaning junk on file, making money for playing games and the likes, But I and my friend just discovered 5 ways to make up to N50,000 with SHAREit lite App see details here