I hope you are still enjoying the HA Tunnel Plus on Glo network, and its Airtel setup as well as the video embedded MTN download file for HA Tunnel Plus. However, here is another cheat with Stack VPN for browsing for Free on the Glo network.
Here is another working Glo unlimited free browsing cheat for you to come back to your online streaming, multiple downloads of songs and movies, especially for YouTube lovers and other social media freaks.
Stack VPN for Glo Free Browsing
Below is the detailed guide on how to configure the Glo unlimited free browsing cheat with Stark VPN Reloaded App. Keep in mind that this VPN is also working with the Airtel sim card. You just need to choose NG – Airtel500MB Daily from the select tweak menu. Refer to the screenshot below for a better understanding.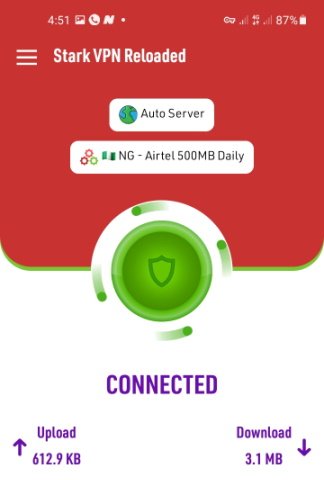 Stark VPN is very easy to use, it has a simple and friendly user interface.
Items for Setting up Stack VPN for Glo Free Browsing
Glo internet-enabled SIM card
3G or 4G Android Smartphone
Little internet Data (You can recharge N100 for free 40MB for a week. This data is only needed to connect, it will be untouchable when browsing)
Stark VPN Reloaded – Download from Play Store with the link below.
Stark VPN Reloaded Price: Free
Set-up Instruction
Launch the Stark VPN Reloaded and tap on the menu at the top left, then select "update tweak".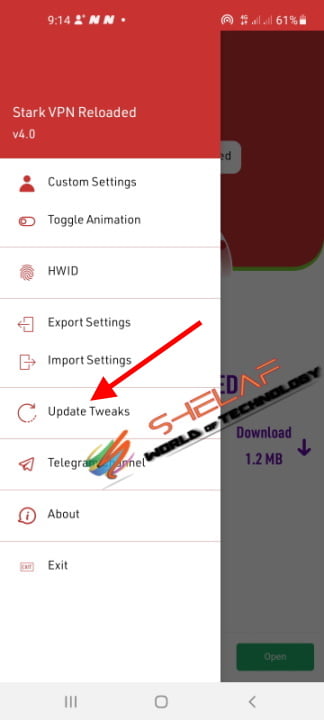 After updating, click on the three settings icon to load up tweaks.
Then select "Ng-Glo Unlimited" from the list.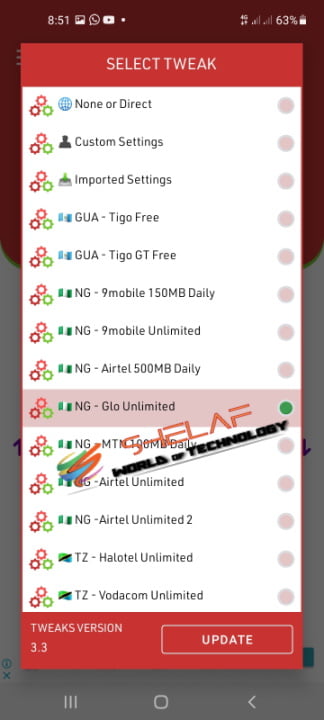 After that, just click on the big red button to connect.
It is simple as that.
How Stack VPN works without deducting your credit
In other to make sure Glo doesn't deduct your data in case the VPN disconnects, follow the instructions below:
Go to your phone settings and search for VPN.
Tap on VPN and click on the settings icon in front of the Stark VPN Reloaded.
Turn ON "Block connection without VPN"
That is all for now. Enjoy while it lasts.
If you have any questions, feel free to drop your comment.
Sharing is caring, kindly share this post on your various social media platforms.