MTN 4G Data Bonus is a way to woo their lost costumers back with eye-catching data bonus that work for all phones and browsing device.
I believed this is a move in the right direction. Glo the self acclaim Grand Master of that also gives free 2GB data on data purchase and also free 1GB data. Read more on how to activate the Glo Data Plan here.
MTN 4G Data Bonus
All the data provider also believe or know you would love to enjoy faster downloads and speed on the Internet. So, why not get on the MTN 4G side of life.
Just like the Glo Awoff data bundle, Airtel tried to beat them all with mouth-watering data plans. I can say that is my favourite data plan, with less than #2000 I do get more than 8GB of data. You can get the activation code for Airtel Grand Data Plan here now.
The MTN 4G+ Package
With 4G+, MTN has the capability of delivering speeds of up to 200 Mbps, which is fast. This will translate to even much faster downloads, better streaming experience, and even clearer video calls on MTN's 4G+ network.
How to activate and upgrade to MTN 4G
The 4G upgrade is free and available to all customers who newly upgraded their SIMs to 4G/LTE and newly activated or already using 4G/LTE SIMs.
If you upgrade to MTN 4G, below explain what to enjoy that is the MTN 4G Data bonus to fl-enjoy with.
MTN said that apart from the much better data experience, you will also enjoy the 4G upgrade offer;
The offer will be available to all customers who newly upgraded their SIMs to 4G/LTE and newly activated or already using 4G/LTE SIMs.
| | | | | |
| --- | --- | --- | --- | --- |
| Price | Normal Data Volume | 4G Upgrade Volume | Validity | USSD Activation Code |
| N500 | 2GB | 4GB | 1 day | *131*154# |
| N500 | 750MB | 1.5GB | 7 days | *131*103# |
| N1000 | 1.5GB | 3GB | 30 days | *131*106# |
| N1200 | 2GB | 4GB | 30 days | *131*130# |
| N2000 | 3.5GB | 7GB | 30 days | *131*110# |
| N3500 | 6.5GB | 13GB | 30 days | *131*107# |
| N5000 | 11GB | 22GB | 30 days | *131*116# |
Important point to note
Free 4GB upon upgrade to 4G SIM valid for 7 days
100% bonus on every N500 to N5000 data bundles purchased from month 1 to month 3 after upgrading SIM to 4G (Please see table above;)
25% bonus on all data bundles purchased from month 4 to month 6 after upgrading to 4G.
Newly activated and existing 4G customers will enjoy only 25% bonus for 6 months
To confirm if your SIM is eligible for the MTN 4G Double Data Bonus
For New Customers:
If you are just joining the MTN network, then you are welcome. It will interest you to know all New MTN SIMs are 4G LTE ready.
For Existing Customers:
Text 4G to 131 from your mobile device.
You will receive an SMS telling you if your SIM or device is 4G ready.
If your SIM is not 4G capable simply walk into any MTN store to upgrade it for FREE.
You will need to get a 4G device if your device is not 4G enable.
Here are the latest reviews of Smartphones that are 4G ready. See the full list here now
And if you already have 4G SIM all you need to do is have a 4G enabled device and ensure your network mode on your settings is on 4G or LTE.
The expected Benefit you will enjoy from 4G+ includes
4G+ will make managing your life online on the go a breeze.
Think: faster uploads, downloads and web browsing, better video viewing experiences or accessing more apps.
Download your game even faster with almost 200Mbps.
Enriched and more interactive web pages guarantee an increased level of user experience
Post a photo to social media sites such as Facebook or Instagram instantly
Even better experience when streaming HD & 4K videos
Stream music seamlessly
How to check your 4G upgrade balance
Simply send 2 to 131 via SMS or dial *131*4# on your phone.
Recommended link for all browsing gist
Have Your Heard of KoboBid?
(The New Source of Making Money & Getting Phones for just N100
KoboBid offers various favorite gadgets at unexpected prices. with quality and eye-catching items such as iPhone, the latest Infinix Smartphones, Plasma TV, Games, Cars, Cash, and much more.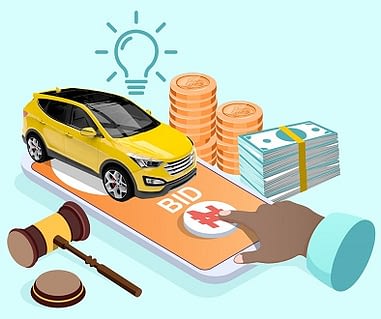 Bidding on products online can be a great way to get a discount you would not find in-store. Think how jealous your friends will be when you tell them you got your Samsung Galaxy S20 for One Thousand Naira (₦1,000) on KoboBid. Be rest assured that you will get the best value for your money.
This is a platform for buying items based on bidding of auction products.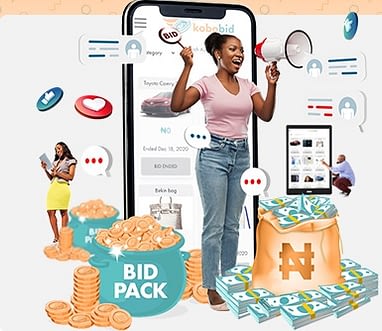 Meanwhile, on the Kobobid auctions, you can earn money as well, see how to start making money on KoboBid here