Smartphones Battery Life is one of the most essential things to be considered when buying a new phone that will serve you for long. In the post, I will be sharing with you all the working tips in prolong battery life and as well as discussing on the remedy to battery been drain even while on charge.
The below-listed brands lead the race of best phones with a high battery capacity currently as at the time of making this write-up in Nigeria market.
Prolong battery life by avioding battery drain while on the charge
Check out the capacity of those phones listed above here Today, I will like to share some of the tips that help in prolong the usage life of Phone battery. Follow the following steps to avoid battery drain.
1. Sometimes our smartphone battery is drained due to some Applications that are working in the background. Let see the Image below

Useful Tips to Prolong Your Phone Battery Life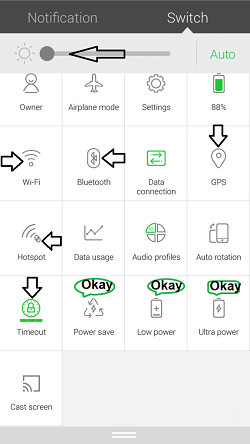 The Image indicated with Arrow are some of the settings on our phone that uses a lot of battery life, you should turn them off when not in use.
Turn down the brightness and turn off Automatic Brightness. It's probably obvious at this point, but you'll be surprised by how much this one alone helps to improve battery life.
Reduce email, Twitter, and Facebook polling. Set your various messaging apps to "manual" for the polling or refresh frequency, just as a test, and you'll instantly extend your device's battery life by a significant amount. Once you see what a difference that makes, try re-enabling just the most important ones, and possibly reducing their polling frequency in the process.
Useful Tips to Prolong Your Phone Battery Life
[padding right="5%" left="5%"]
Turn unnecessary hardware radios off. It's great that today's phones have LTE, NFC, GPS, Wi-Fi, and Bluetooth, but do you really need all five activated 24 hours per day? Android keeps location-based apps resident in the background, and the constant drain on your battery will become noticeable, fast. If your phone has a power control widget, you can use it to quickly turn on/off GPS (the largest power drain), NFC, Wi-Fi, Bluetooth, and LTE. On stock Android, swipe down to bring up the Notification bar, and then tap the icon on the top right corner.
Use the extra power saving mode if you have it. many phones now come with the Ultra Power Saving and Extreme Power Saving modes, that limits the phone to texting, phone calls, Web browsing, and Facebook. This can squeeze extra hours or even a day of standby time out of just a few remaining percentage points of battery. In the Image above, you can see I indicate those settings as Okay!
[/padding]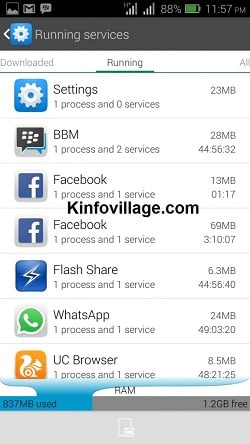 The list go on and on, Useful Tips to Prolong Your Phone Battery Life
5. Trim apps running in the background from Settings > Apps, swipe to the left; you'll see a list of apps that are currently running. Tap on each one to see what they're for; you can stop any apps that you don't need running in the background all of the time.
Navigate to Settings > Battery to see an organized breakdown of what's consuming your phone's battery. Applications and features will display in a descending list of battery hogs. If you see an application you barely use or a feature you never use, you'll want to uninstall the app or turn off the feature.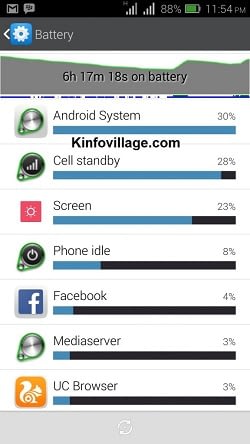 Dump unnecessary home screen widgets and live wallpaper. Just because they're sitting on the home screen, seemingly inactive, doesn't mean they're not consuming power. This goes for widgets that poll status updates in the background, as well as ones that just sit there but look pretty and animated—not to mention animated live wallpaper. (But don't dump everything, as part of what makes Android great are the home screen Customization; just remove the ones you don't use.)
Update your apps. Applications often get updated to use less battery power, so you should make sure your apps are up to date. Even if you configured the phone for automatic updates, some apps still require that you manually install updates. Check for app updates in Google Play by hitting the menu key and going to My Apps.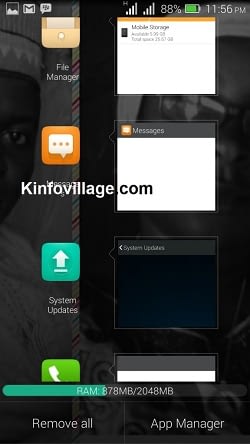 9. Keep an eye on signal strength. If you're in an area with poor cellular coverage, the phone will work harder to latch onto a strong-enough signal. This has an adverse effect on battery life. There's not much you can do about this one, but keep in mind that this could be the culprit behind a seemingly weak battery; it's worth popping the phone into Airplane mode if you don't need data or voice calls.   Thanks for your time  
Why does your battery's percentage decrease even though it's connected to the charger?
Even though your phone is plugged in and should be charging like one would expect, it doesn't. There are system utility apps that will shut down apps running in the background and apps meant to protect your battery.
Overcharging
However, Overcharging is probably the biggest determinant in the life of a battery, and also the single biggest contributor to the likelihood that the Li-ion battery could explode.
The effect of Overcharging the phone (battery) will decrease its life faster than anything else.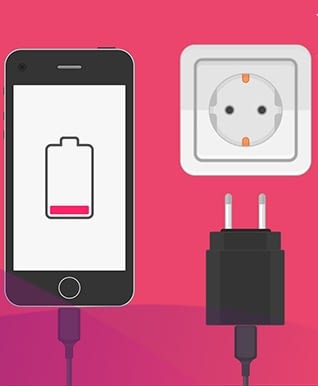 Current lithium batteries and lithium-ion batteries biggest issues are thermal runaway passivity that resulted earlier on, before fail safe mechanisms were built into batteries and battery packs, before more recent changes to the chemistry of the batteries were introduced.
Although allowing the battery to completely deplete its charge is not desirable, over-charging is more detrimental to the battery and phone, to the life of the battery and to the risk of explosion. Most electronic devices have integrated circuits which will shut the phone down before it is completely 100% drained. Some will cut off the incoming current when fully charged.
Just by charging a Li-ion battery, the phone will heat up because charging the battery heats up the battery. This temperature increase, combined with the CPU that is already running (possibly running useless apps and processes in the background) is one major reason why the battery does not steadily increase while being charged, while it is powered on or running. Of course, the charge rises steadily while charging when it's powered off, but when it's on, the CPU is hot and the battery makes it hotter.
There is more of a load on the CPU and RAM than there would be if it were cooler.
Curious about this question myself, I tested the phone charging under different conditions. When the phone is cooled by air conditioning, the rate of charge buildup differs dramatically if the phone is uncooled and heating up due to heat inherent from charging. One can test this for themselves.
USB/Charging cable
It may also involve a USB or charging cable that has broken strands within the cable, usually near the connector from all the bending over time.
It may be possible to feel heat within the cable. One useful tip is to avoid using resource-maximizing apps while charging, but to simply charge with the phone powered off. It will charge faster and cooler, instead of being long and drawn-out while exposing he phone to prolonged and excessive temperatures. Just remember to turn it back on till you remember to do so (especially if your phone is your alarm clock).
If it is not possible, to charge with power off, minimize (remove) the apps that were installed but are seldom or never used; that may help significantly. Sometimes a hard drop of the phone may cause damage that leads to hot phone charging for a various reasons, even after swapping out the cable and a suspect battery (if still removable)