Tecno-mobile is currently one of the leading and innovative mobile industry marketers in Nigeria. Just recently Tecno produces the first Smartphone with In-display fingerprint sensor, (32MP Ultra selfie camera and Triple AI rear camera of 16MP+2MP+8MP) in Tecno Phantom 9. With a surprisingly low price tag: read more on Tecno Phantom here. Best Tecno Smartphone 2019.
This post is about the comprehensive review of Top Best Tecno Smartphone 2019 with Cheap prices on them. The smartphone include:
Among others affordable smartphones from the Tecno Mobile in the Nigeria market.
Best Tecno Smartphone at Cheaper rate
Tecno S6 Boom-Play
S6 is musical budgeted smartphone with not too impressive but moderate specification. Tecno S6 was tagged with the name Boom-play.
It 5MP rear camera with auto-focus to captures high-quality photos but not really nice in this era of AI photography smartphone.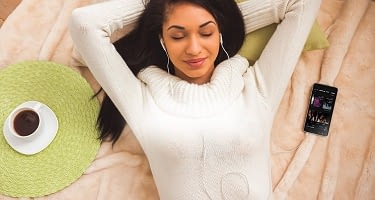 Brief S6 specification are
5.0″ display
2MP front
camera with flash
1+8GB
memory
32GB SD card expandable slot
1.3 GHz
processor
Boom-Play
5MP auto-focus camera
Bluetooth
2300mAh
battery
Dual SIM
The current S6 price is N16,000
Tecno POP 1 with 4G LTE
The Tecno POP 1s & POP 1s pro are cheap smartphone from Tecno with 5.5″ display, in this current trend in the world of smart-gadget, people now go for higher screen display. With that POP comes with eye-catching features.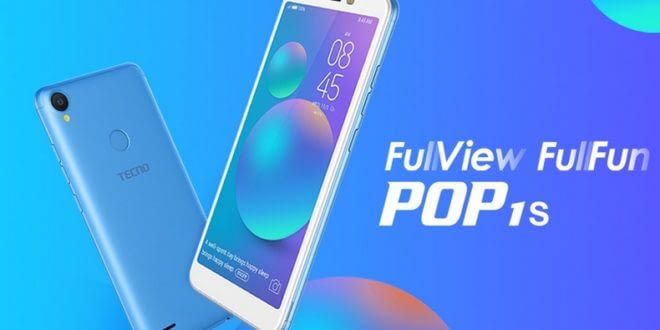 5.5″ display
5MP front
camera with flash
1+16GB
memory
32GB SD card expandable slot
1.28GHz
processor
Fingerprint
8MP rear
camera
Android™ 8.1
3000mAh
battery
4G LTE
Network
POP 1s priced N20,000 online.
Tecno PhonePad 3
The bigger the better, PhonePad 3 by Tecno says it all with low price. Pad 3 powered 7.0″ display with battery power 4100mAh and 4G LTE connectivity.
The 13MP rear camera with dual true tone flash helps you always take high-quality photos, plus the 5MP front camera.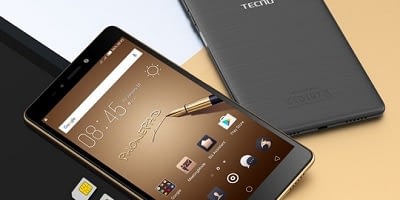 Other specifications are:
IPS Touchscreen
16GB ROM
2GB RAM
1.3Ghz Quad-core Processor
Fingerprint sensor
PhonePad 3 cost around N43,000
Tecno Pouvoir 2 pro
Pouvior is one of the series of Tecno smartphones with the latest add-on, such as 3GB RAM, Face ID technology and 4G LTE. Tecno Pouvoir knows for bigger battery and Pouvoir 2 Pro was not short of it, with 5000mAh battery life.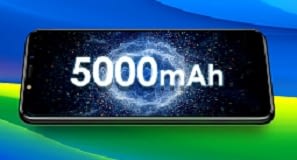 When fully charged Pouvior can work for 96 hours, with TECNO's latest smart power-saving technology, it enables you to play games for 24 hours or watch videos for 30 hours on a single charge.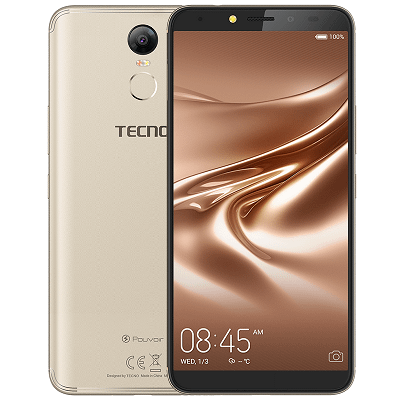 Other featuring Specs are:
6-inch HD display
13MP back camera
13MP front selfie camera
FM radio without needing to plug an earphone in the jack
5000mAh Battery, Long Standby Up to 4 days
| | | | |
| --- | --- | --- | --- |
| Touchscreen | 16GB ROM | 3GB RAM | 1.3 GHz Quad-Core |
Price for Pouvior 2 Pro is N38,000
Tecno F2 LTE
F2 LTE was built for speed and it is a smartphone with a low price tag of N20,000 only. F2 comes in two different versions of the 4G LTE and the ordinary version. Tecno F2 powered
5MP Rear camera with dual flash
5-inch Bright Display
Quad-Core Processor
HiOS based on Android™ 8.1 (Go edition)
1.28 GHz Quad-Core
2400mAh(typ)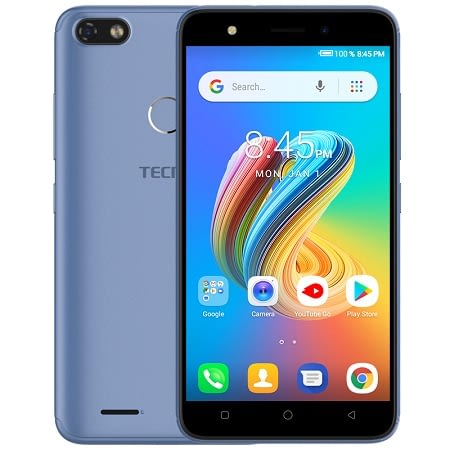 Tecno Spark one of the Best Smartphone of 2018
Spark 2 is one of the Tecno Spark family with 3D facial detection and scintillating specifications such as 6.0″ display with high screen-to-body ratio brings you a greater fun into your view. And a 13MP rear camera and take a selfie and recording with the 8MP front camera.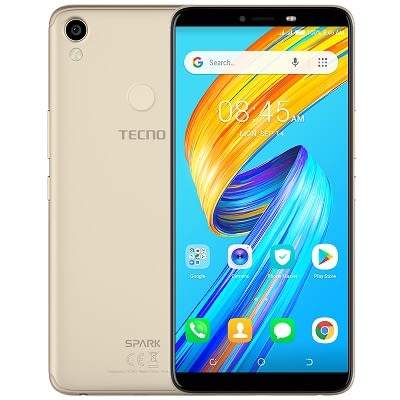 6″ HD+ Full Display
8MP Front +13MP Rear Bright Camera
Mix Flash 2.0 Dual Front Flash+Screen Flash+Rear Ring Flash
Portrait Mode
Face ID
Beautification Camera
Excellent Low-Light Imaging
Fingerprint
SnapHiOS based on Android™ 8.1
| | |
| --- | --- |
| 16GB ROM | 1GB/2GB RAM |
| 1.3 GHz Quad-Core | 3500mAh Battery |
Tecno Spark cost N23,000
Tecno Camon Phone 2017 edition
Camon 2017 are of two version, the Camon X and Camon X Air which was the lesser version in specification and price. Later in the year 2017, Camon CM was produced.
Camon X was equipped with an enhanced 20MP front-facing camera, 16MP rear camera and a 6.0" screen display.
Other Camon X specifications are:
4G LTE (FDD, CSFB)
Face ID
6.0″ HD+2.5D
HiOS based on Android™ 8.1
16GB/32GB ROM
3GB RAM
3750mAh Battery
Fingerprint Sensor
The Price of CX is in the range of N40,000
Tecno Camon X pro
The Pro version of Camon X came with much more higher device features which includes

24MP selfie camera
Face ID
16MPix back camera
Dual brightness
adjustable flash
64GB ROM + 4GB RAM
HiOS based on Android™ 8.1
4G LTE (FDD, CSFB)
3750mAh Battery
6.0″ FHD+2.5D
Camon X Pro range from N49,000 to N54,000
The Phantom 8 with 2TeraByte SDcard memory capacity
Tecno Phantom 8 is an Eye-watering smartphone from Tecno-mobile with amazed diamond fire finished design.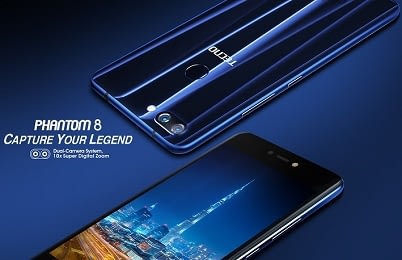 Phantom 8's diamond style design comes with a 3D Lighting, unibody metal edge and a 2.5 D Drip Screen-curved battery cover.
It also possesses a 6 GB RAM plus 2.6 GHz CPU ultra-fast experience that supports 4G+ and download speed up to 300Mbps.
5.7-inch FHD 1920*1080px
Touchscreen
64GB ROM + 6GB RAM
Expandable Micro SD, up to 2TB
2.6 GHz Octa-Core Processor
3500 mAh Battery
20MP Front Camera with Bright Selfie
12MP & 13MP AF Dual Rear Cameras
Fingerprint sensor
Dual-Camera with 10x Super Zoom
Smart Dual Selfie Flash
Diamond Fire Design
Fast 4G LTE, Global Connectivity
Type-C Light Speed Charge
2.6 GHz Octa-Core
AndroidTM 7.0
Phantom 8 cost just N55,000
Cheap and Top Best Tecno Smartphone 2017
Tecno i3, i7 and Spark K7 are one of my all time best smartphone from Tecno. They are very attractive, nice and comes with best budgeted price tag.
Tecno i7
The Tecno i7 powered 4GB RAM, 32GB internal memory and 4000mAh battery to last you for days.
A 16MP ultra pixel camera from i7 gave the best out of the phone, couple with the 13MP rear camera.
Display: 5.5-inchs
Memory (RAM): 4GB and Storage (ROM): 32GB. Expandable Storage (Up to): 128GB
Dimensions: H*W*D: 151.5*75.2*7.75(mm)
Fingerprint sensor: Yes
Battery: 4000mAhOS:
Android™ 7.0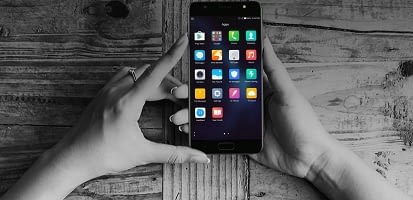 FHD (1920*1080)
IPS display
Processor: Octa-Core 1.5 GHz
Spark K7
Tecno Spark K7 comes with 5.5″ widescreen, the screen has been boosted by 12.5% to reach the brightness of 450 nits, which ensures readability even in direct sunlight.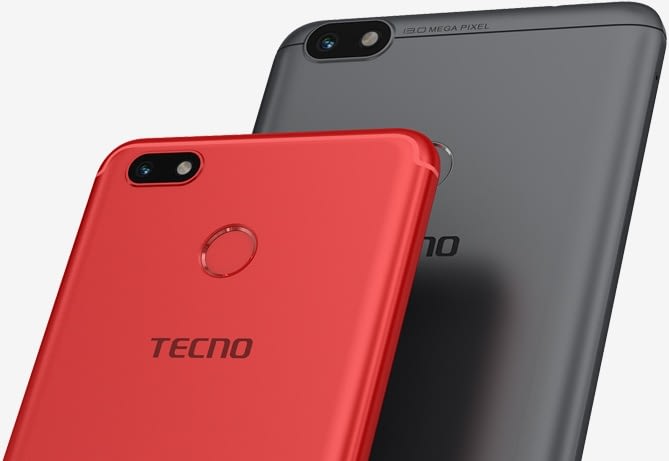 Spark K7 features include:
16GB ROM, Expandable Up to 32GB
Fingerprint Sensor
1GB/2GB RAM
O.S: Android™ 7.0
Battery: 3000mAh
5.5-inch HD (1280*720) IPS display
5.0MP front camera
with Flash &
Rear Camera: 13.0MP with Flash
Dimensions: H*W*D. 153*76.4*7.9(mm)
Processor: Octa-Core 1.3 GHz
Price for Tecno i7 and Spark K7 are in the range of N27,000 to N31,000
Top Android Best Tecno Smartphone 2019
Currently one of the low, affordable and as well equipped smartphone for 2018 includes Camon 11 and Camon 11 Pro.
However, based on its current performance in the market. I regarded Camon 11 series as one of the Cheapest Best Tecno Smartphone 2019.
The Camon 11 Pro hits Africa market with mouth-watering Al camera of 24MP selfie and dual of 16+5MP rear cameras.
Al beautification of Camon 11 Pro, it makes the phone offers the various and right beautification effects, meeting your beauty needs when taking a selfie.
Camon 11 Pro (Top Tecno Smartphone 2018)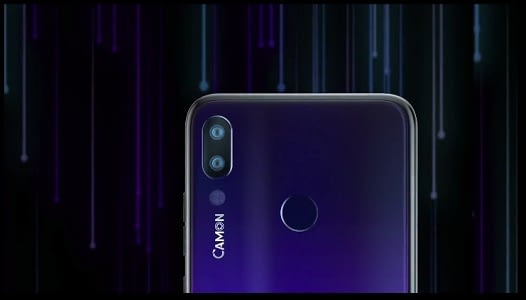 The Tecno Camon X Pro, combines human expressions with 3D virtual expressions through AR technology and creates dynamic cartoon images embedded in the typewriting as well.
Key Features of Camon X Pro are:
Nebula Black colour design
24MP AI Clear Selfie
6.2" Super FULLVIEW
Face I
16MP+5MP Dual Rear Camera
3750mAh Battery
HiOS based on Android™ 8.1
| | | |
| --- | --- | --- |
| 64GB ROM | 6GB RAM | 2.0 GHz Octa-core |
| 3D + AR technology | Fingerprint Sensor | 4G LTE |
The Price for Camon 11 series start from N40,000 to N56,000
I must have to state it here, that they are lot of best smartphone from 2017 to date, but here are my pick from Tecno phones. The selection was based on those phones popularity and their pocket friendly in buying are all put in to consideration.
I will as well provide a link to check out all the current price of these and much more smartphones of your choice in the post below.
My question:
What is your best take smartphones from the aforementioned list above?
My favorite are the number 9 and 11 above
Is your choice of Best Tecno Smartphone 2019 not listed? Then
Use the comment box below to share your best Tecno Product.
Checkout all the current price of best and affordable smartphone here
All Latest Tecno Smartphones
In terms of latest phones, Tecno has launched more than four (4) great smartphones this year. This includes the Phantom 9, Spark 3 Pro, Pouvior 3.
Smart 3 Pro: is a drop notch smartphone with 6.2″ FHD and triple rear camera.
2 GB RAM | 32 GB ROM | Expandable Up to 256 GB
15.77 cm (6.21 inch) HD+ Display
13MP + 2MP + Low Light Sensor | 8MP Front Camera
3500 mAh Li-ion Polymer Battery
MediaTek A22 Quad Core 2.0GHz Processor
Fingerprint Sensor and Face Unlock
Dual Nano SIM Slot and Memory Card Slot
Brand Warranty of 1 Year Available for Mobile and 6 Months for Accessories
see full details, Images and Price of Spark 3 Pro (Checkout here now)
Tecno Pouvior 3
Pourvior 3 as its predecessor are known for the larger battery and Tecno Pouvior 3 is not short of that as well with 5000mAh battery life. You get 4days of active usage. And it makes the list of Best Tecno Smartphone 2019.
With 13MPix front camera and 13MPix Al rear camera, among other amazing specification. Pouvoir 3 came with low price and one of the cheapest smartphone among it equals.
4G LTE
Face Unlock
32GB ROM
6.2" Super FULLVIEW
Read all the full review, price and Images of Tecno Pourvior
What other Phone do you think it deserved to be name in the best smartphone category for 2019?
Make your view known in the comment box below
Source Kinfovillage.com & Tecno-mobile